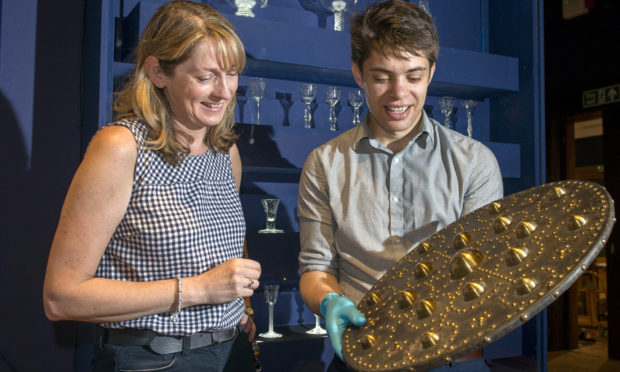 Jacobite enthusiasts will flock to the Fair City this summer for Perth Museum and Art Gallery's new exhibition which explores the conflict and its effects on the local area.
The Jacobite Clans show, opening on Saturday, will examine Perthshire families involved in the battles and place the area within the wider context of the 60-year war.
The prize pieces in the collection are 18th century paintings of famous Jacobite's Bonnie Prince Charlie and Flora McDonald which will be go on public display for the  first time outside of Edinburgh.
A large collection of Jacobite glassware, some from family collections passed down through the generations as heirlooms, has also been put together in one collection for the first time.
Dr Nicola Small, local history officer for Culture Perth and Kinross and exhibition curator, said: "We've got quite special pieces with the paintings of Bonnie Prince Charlie and Flora but overall the exhibit is about the Perthshire families and the families of the clans.
"It's about the local angle on the bigger picture and we're trying to draw out the small stories .
"We're telling these stories that are relevant to the local area and show things that we just don't think people will have seen. Perth and Kinross Culture gives them that opportunity."
Exhibits telling local stories include the Burning of Strathearn and the Culloden Letters – 19 letters from the Murrays of Dollerie between a father and his son who left to fight in the rebellion and died at Culloden.
Many of the pieces on display are being shown for the first time outside Edinburgh or for the first time in public, having being kept in private collections.
JP Reid, a curator, said: "This is one of the first exhibits that looks at the individuals and their families that were caught up in the Jacobite wars.
"A lot of the objects come from private collections, heirlooms from families that have come out of the Jacobite wars and have passed them down to their decedents.
"It's a very good shortcut into their lives and that's a valuable aspect of the exhibit."
The Jacobite Clans will run at Perth Museum and Art Gallery from Saturday until October 26.