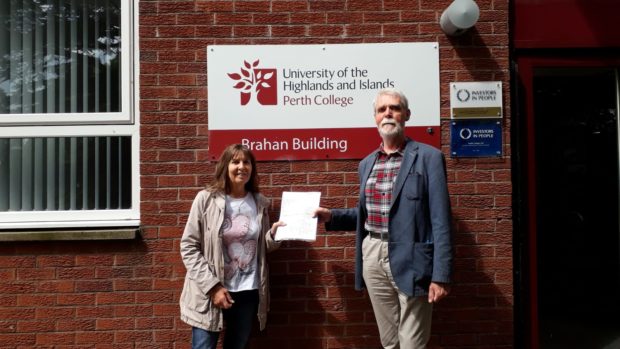 More than 600 people have signed a petition to save Crieff learning centre as students continue to speak out against Perth College's decision to close its satellite facilities.
Campaigners descended on Perth College UHI to hand over the 648-signature document demanding the Crieff learning centre remains open.
College bosses announced plans to close its centres in Crieff, Blairgowrie and Kinross as well as the Pathways centre in Perth city centre earlier this year, blaming financial reasons.
The move has been met with a backlash from students, tutors and politicians.
The petition, started by Crieff student Elspeth McCole,  states: "We believe there is a need for local access to the kind of continuing education which Crieff Learning Centre provides.
"Relocation of this service to Perth will fail to provide this. Therefore we ask that the means be found to reverse the decision in order to preserve this essential service in the community."
Foreign language students at Pathways also hit out at the decision, saying they have been "left in the dark" about the future of their classes.
Spanish student Alysia Leyshon-Richards said: "We are now after the end of June and we have no further information at all to go on.
"The latest college prospectus conspicuously fails to mention any foreign language courses,  there is no information available online either.
"What are we students to do? Do they even want any students to enrol?
"I and my fellow classmates have benefited greatly from the excellent tuition we have received and want to continue to do so, but we are left in the dark."
Perth College said it would continue to offer Spanish and other classes at the main campus in Perth and in rural Perthshire and that courses "will be advertised and available for booking and enrolment shortly."
A college spokesperson said: "The decision taken to close the learning centres in these locations was based on business efficiencies in line with best value practices.  Sourcing alternative locations enables us to deliver in these communities more cost effectively."
Roseanna Cunningham, SNP MSP, argued that the closure of the learning centres "continue to make no sense whatsoever" and "undermined courses' future viability".
Ms Cunningham said: "Closing the learning centres seems to me like the college cutting off its nose to spite its face.
"That is underlined by the news that they now appear to be looking at continuing to offer courses within those areas but at venues still to be announced."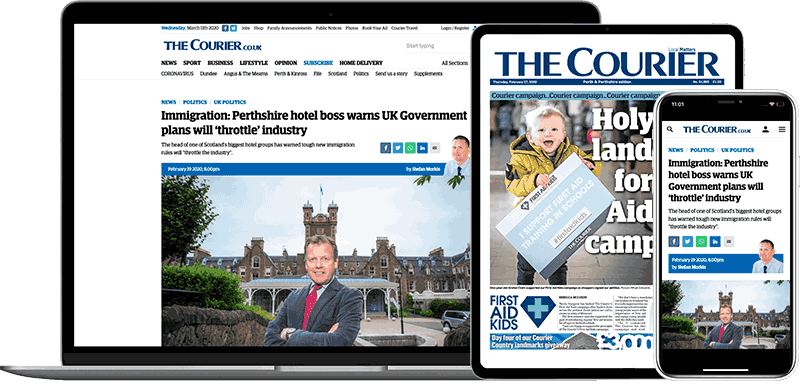 Help support quality local journalism … become a digital subscriber to The Courier
For as little as £5.99 a month you can access all of our content, including Premium articles.
Subscribe