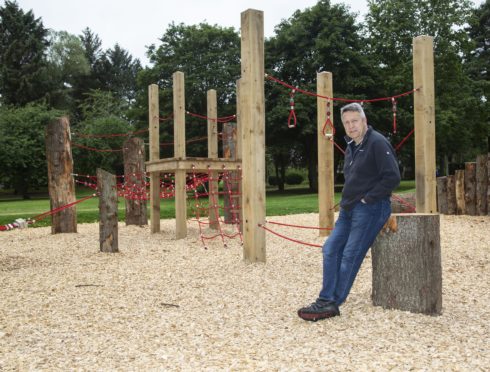 A play area which struggled to attract youngsters due to its run down state is proving popular after a £70,000 face-lift.
The site in the Memorial Park, in Invergowrie, recently re-opened with several new pieces of equipment.
There is a wheelchair accessible roundabout, basket swing and play net amongst the attractions.
A tree trunk has been laid on a slope next to the slide with steps cut into it for use as a set of stairs.
Few children used the area in the build up to the upgrade as the equipment was in a poor state of repair.
Now, the improved play area has seen lots of youngsters from the village use it since it opened again last week.
The work was carried out by Perth and Kinross Council as part of a rolling programme of play area upgrades across its area.
Scottish Conservative councillor Angus Forbes, said the work had taken about six months.
"I am absolutely delighted with the play area," he said.
"It took a lot longer than some people wanted but it has opened for the school holidays as we planned.
"Having been in touch with council staff almost daily in the run up to the opening I know this is due to issues with the suppliers and contractors.
"It's great to see it so well used, every day this week it has been busy, sometimes to the extent that kids need to queue to get on things.
"This new play park is a considerable investment in Invergowrie by the administration."
Several people on the Invergowrie Village Facebook page though have voiced concerns at the lack of equipment for younger children.
Wilma Nicol stated: "No baby swings, that's not good."
Rachel Adams added: "Am I the only one that's slightly disappointed in this?
"My little girl is only one and a half and the only thing there for her really is a slide. No baby swing for her and she loved the swing."
While Linda Peddie said: "Looks bare and disappointing."
An official ribbon cutting ceremony to open the play area is set to be held next month.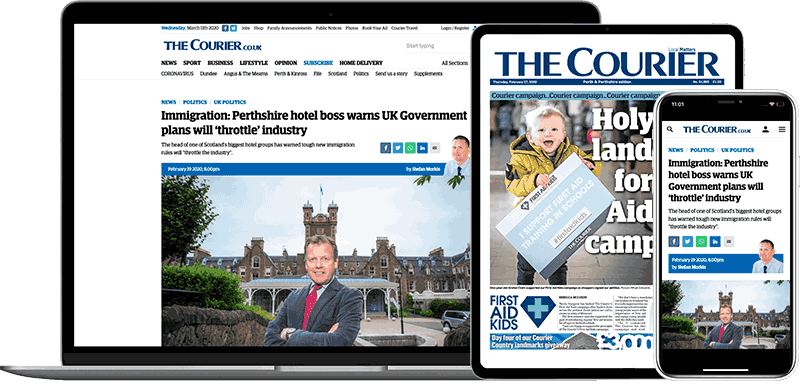 Help support quality local journalism … become a digital subscriber to The Courier
For as little as £5.99 a month you can access all of our content, including Premium articles.
Subscribe