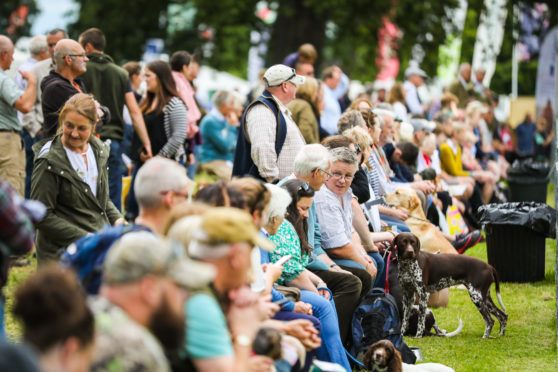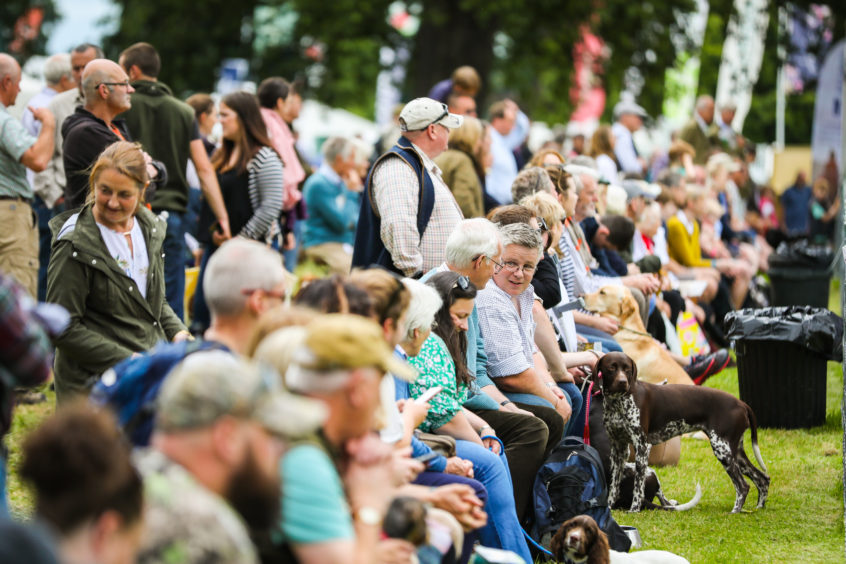 Thousands of countryside enthusiasts turned up in Perthshire on Friday for the opening day of the 31st Scottish Game Fair.
The three-day celebration of conservationism and country life is being held at Scone Palace with the opening day  well attended by traders, families and senior political figures.
The Game Fair  is the largest fundraiser for conservation charity the Game and Wildlife Conservation Trust Scotland (GWCT).
Hugo Straker, chairman of the Scottish Game Fair, was glad to see a successful opening day after a year of planning with his team.
Mr Straker said: "I'm extremely full of pride. I'm proud to be leading the team and of their dedication to the Game Fair and to conservation.
"Since we opened the gates this morning I've seen families and children grinning from ear to ear.
"There's something for everyone. It's a place to meet like minded people and discuss issues in rural Scotland."
There were more than 450 stalls at this year's Fair and local traders were enjoying the experience.
Michelle Maddox, owner of Clootie McToot in Abernethy, was selling her traditional dumplings at the event for the third year.
Michelle said: "I've nearly sold out the traditional dumplings.
"They sold out last year by Sunday so I bought enough for double and they're still nearly all gone.
"I've been coming here two years and my business has been coming here three years and it's fantastic.
"It's one of my favourite shows. I'll be back next year.
"It's right on my doorstep, all my friends and family come here."
Fiona Wimpenney, of Perthshire Oatcakes, has been coming to the event for 10 years.
She said: "It's been a really good day today. Last year it was so hot and sticky so it wasn't as busy but this year people have come back in their droves.
"For us it's great. We can sell our product and meet other traders and individuals. It's the social event of the year for us."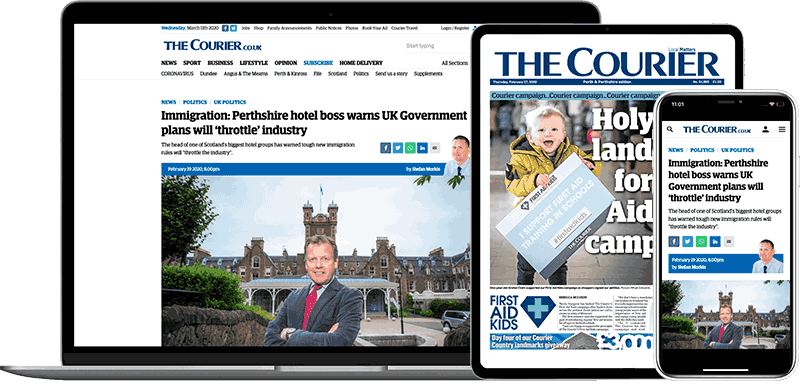 Help support quality local journalism … become a digital subscriber to The Courier
For as little as £5.99 a month you can access all of our content, including Premium articles.
Subscribe