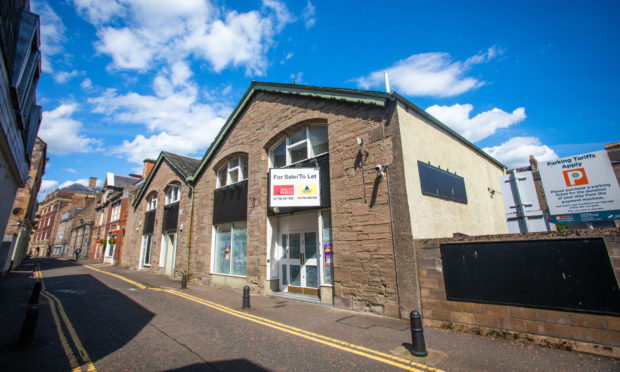 The old McEwen's homeware store and cafe in Perth could be bulldozed to make way for dozens of new homes.
The buildings, on the city's Watergate, have lain disused since the business folded in 2016.
Now architects at the Dalguise-based 1504 practice have joined forces with local housebuilders GS Brown on a plan to convert the space into an affordable housing complex.
Around 30% of the flats would be two bedroom apartments, with the remainder being one-bed properties.
The proposal to breathe new life into the run-down site was given a cautious welcome yesterday, although concerns were raised about the impact on traffic in the area.
English department store chain Beales moved into the former main McEwen's building on St John Street in time for Christmas 2017, but the outbuildings at the rear have remained empty.
The architects are seeking permission from Perth and Kinross Council to demolish them, and have told planners the move is part of a longer-term proposal to regenerate the area.
A 1504 spokesperson said the aim was to make way for up to 28 affordable flats.
"The property, originally a printworks, has remained vacant since March 2016 when McEwans of Perth went in to administration," the spokesperson said.
"As the building has now sat vacant for over three years since March 2016, it has to be noted that the building has fallen into a state of overall disrepair, through lack of maintenance
"Significant expenditure would have to be sought in order to bring the building back to a standard which would allow it to be opened again as a retail unit.
"A new residential development on this site would not only be designed to
compliment and preserve the character of the immediate and surrounding area but also
enhance the area by replacing an ageing and increasingly dilapidated retail unit."
Perth and North Perthshire MP Pete Wishart welcomed the plans for affordable homes, but warned parking concerns would have to be taken into consideration.
He said: "This development is obviously in the very early stages, as permission is first being sought to take down the existing buildings but I will be following it with interest.
"There is absolutely a need for affordable housing in the city and I am pleased to see that this development proposes to be exclusively affordable housing, rather than a mixed site.
"There will inevitably be questions surrounding parking and what development will mean for other neighbouring properties and I look forward to seeing some fleshed out plans, which may help to answer any of these concerns."
A decision is expected to be made in the near future.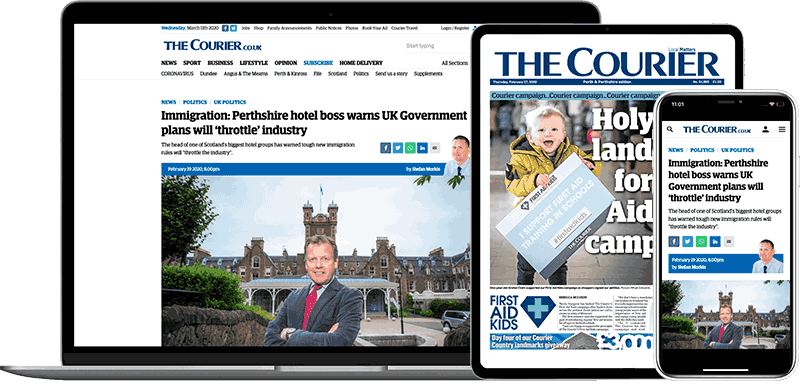 Help support quality local journalism … become a digital subscriber to The Courier
For as little as £5.99 a month you can access all of our content, including Premium articles.
Subscribe