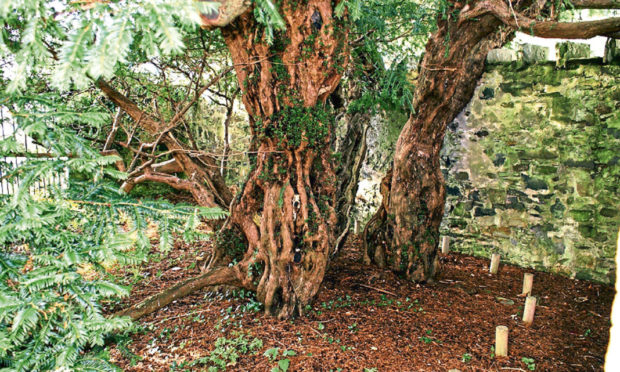 A mysterious yew in Perthshire – believed to be the oldest tree in Britain – has been named as one of the country's most "awesome" trees.
The Fortingall Yew in Glen Lyon was the only tree in Scotland to make it on to top travel guide Wanderlust's list – coming in second place.
Believed to be between 2,000 and 5,000 years old, the yew is shrouded in mystery.
One popular story suggests the tree is the birthplace of Pontius Pilate, who ordered the crucifixion of Jesus.
The Scottish origins of Pilate are far from clear but it is said he was born after envoys arrived from Rome to strike up diplomatic relations with Caledonian tribal leaders.
At the time, Metellanus, the 17th King of Scotland, held Dun Geal in Glen Lyon with claims a Roman fathered a child with a Caledonian woman during the visit.
Others claim Pilate was not born under the tree but instead played there as a child.
Modern expert estimates put the age of the tree at between 2,000 and 3,000 years, though others have suggested an age as great as 5,000 to 9,000 years.
This still makes it one of the oldest trees in Europe, although the root system of the Norway spruce Old Tjikko in Sweden is at least 9,500 years old.
Wanderlust, which placed The Ankerwycke Yew in Berkshire first, said the tree's "ancient gnarled boughs tell stories of ancient battles, clandestine affairs and events that changed the course of history forever."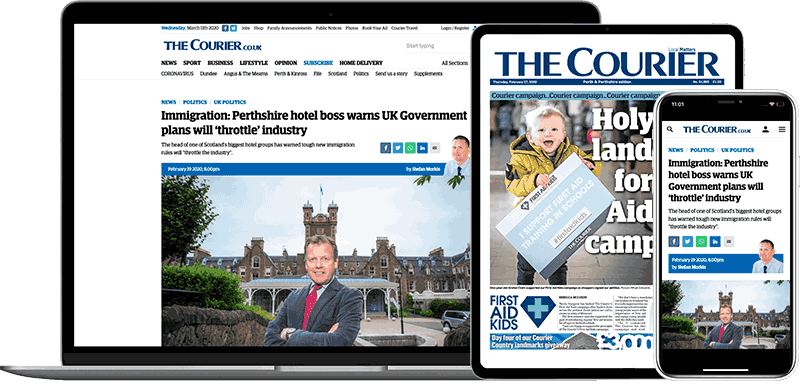 Help support quality local journalism … become a digital subscriber to The Courier
For as little as £5.99 a month you can access all of our content, including Premium articles.
Subscribe