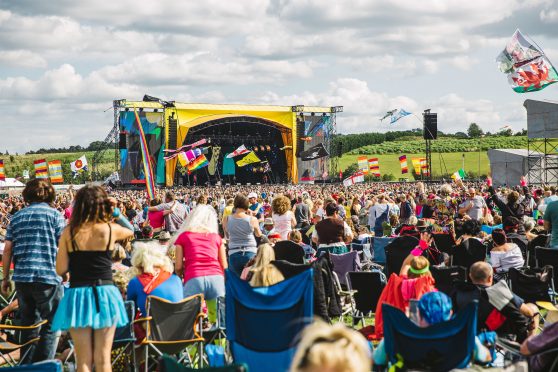 Rewind Festival organisers and Scone Palace bosses have moved to quell fears over traffic management issues after complaints by a Perth taxi firm.
Ace Taxis raised concerns over ongoing problems with events at the palace, saying its drivers were forced on a 10-mile detour during the Scottish Game Fair held at the weekend.
Owner Andy Lothian claimed the traffic plans for Rewind Festival were a "disaster waiting to happen" with cabbies expected to drop passengers half-a-mile from the ground.
However, organisers at Rewind have insisted there will be a taxi rank 400 metres from the palace entrance during this year's festivities.
Katt Lingard, event and operations manager at Rewind Festival, said: "Rewind works with Police Scotland to ensure that traffic is managed efficiently and runs smoothly.
"Our taxi rank for the event is adjacent to Scone Palace and is about a 400-metre walk from the entrances – the same spot it has been for a number of years.
"Customers who have difficulty walking can be picked up closer to the event when they notify a member of our welfare team, or they can receive transport to the taxi rank."
She said the team worked in collaboration with Perth and Kinross Council to ensure traffic routes are suitable and well managed, including informing all licensed taxi operators in the area of the planned routes.
"We also take great care to consult local residents months prior to the event to ensure their movements are impacted as little as possible," she added.
Stephen Brannigan, head of Scone Palace, said: "We're very disappointed to have read Mr Lothian's views about how he feels taxi firms are being treated by major events being held at Scone Palace.
"Every event has different needs and Scone Palace works in consultation with the event organisers who are responsible for ensuring that traffic management plans are in place, that all the relevant agencies and Perth and Kinross Council are engaged in this process and, ultimately, that access to and from the events is as smooth as possible for visitors."