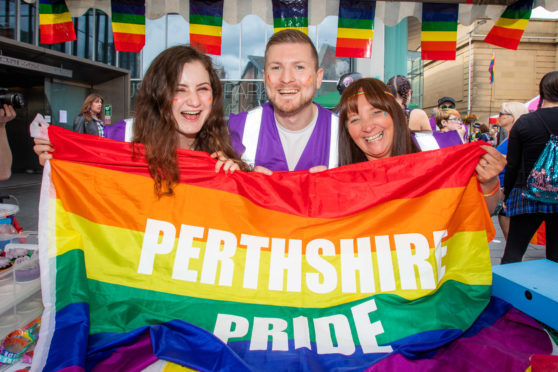 Perthshire Pride will hold its first ever parade through the Fair City at this year's festival in August.
The LGBT+ celebration has been given permission to host the walk a year after the first ever Perthshire Pride festival in 2018.
Organisers say the parade will help promote the visibility of the festival, which is also marking 50 years since the Stonewall riots which kickstarted the Pride movement.
Claire Mackenzie, co-chairperson of Perthshire Pride, said there was a huge demand for a parade from the Perthshire's LGBT+ community.
Claire said: "The Perthshire Pride Parade is to celebrate all LGBT+ identities, but also all abilities, origins and walks of life.
"We had a survey last year on how we could improve and about 80% said they wanted a parade.
"It's a staple of Pride events. Last year we didn't have the money or the resources to hold one but this year we do.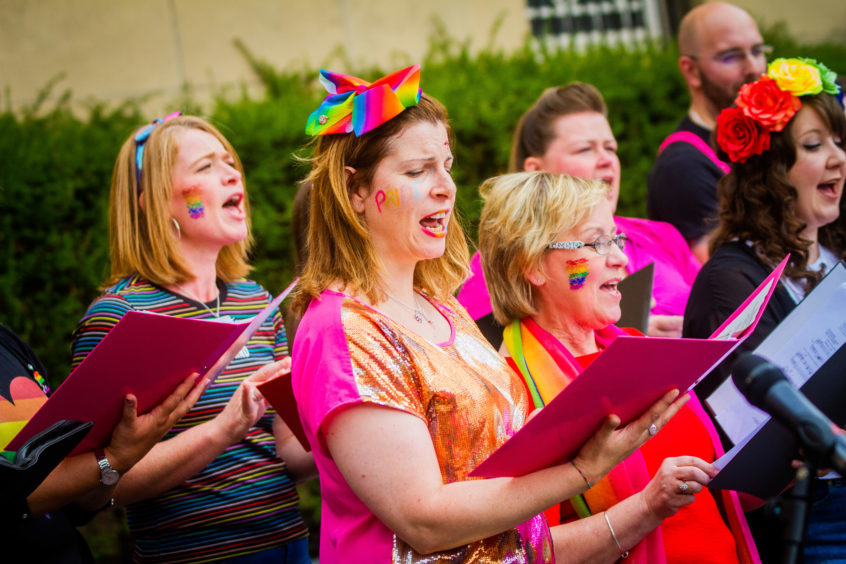 "It's a good way to hype things up and it's a visibility thing as well.
"There's strong visibility in people walking down the street and people who may not have otherwise have known it was on will see the parade or see it through their windows."
The parade will leave South Inch at 12pm on August 10 and make it's way towards Tay Street and then over to Horsecross Plaza where the festival will take place.
Organisers believe the parade will take about 45 minutes to make its way through the streets.
The addition to this year's festival was welcomed by Frazer Robertson who recently set up Perth's first LGBT+ sports club – the Perth Parrots floorball club.
Frazer said: "We've got about 30 people going and we've got different t-shirts and people with different colours and we'll be creating a human rainbow.
"Pride is like gay Christmas – it's a huge event."
The Pride Festival itself will kick off at 1pm at Horsecross Plaza outside the Perth Concert Hall.
This year's event will see a world record attempt ceilidh, or as Claire called it, a gaylidh.
It will also have a Pups of Perthshire Pride competition and a whole host of other festivities and music.
This year's Pride festival takes place on a busy day for Perth with the Tattie Run, Perth Half-Marathon, the Medieval Fayre, the Women's Cycle Tour of Scotland and a St Johnstone home game all taking place in the Fair City.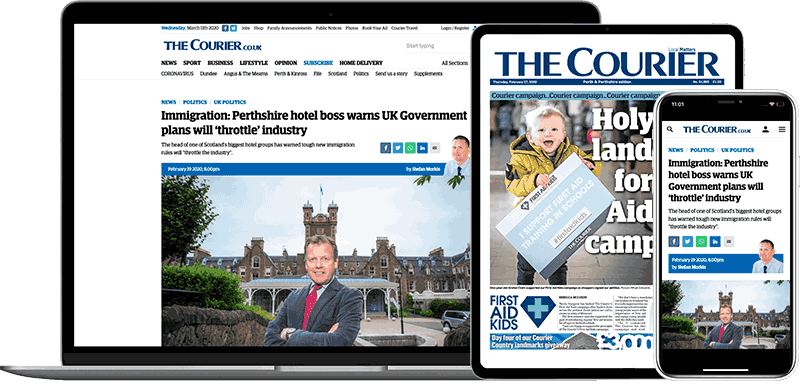 Help support quality local journalism … become a digital subscriber to The Courier
For as little as £5.99 a month you can access all of our content, including Premium articles.
Subscribe