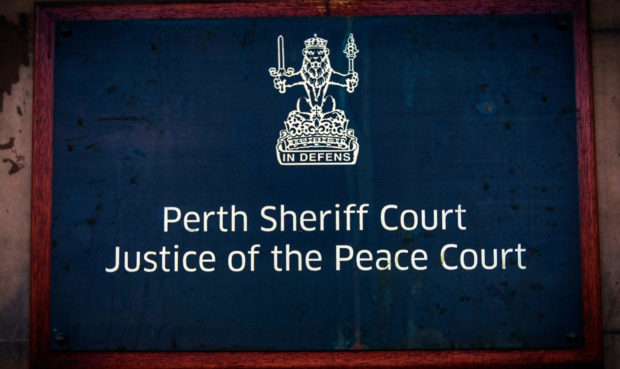 A teenage gatecrasher whose gang left a £20,000 trail of destruction at a schoolgirl's house has been ordered to carry out 200 hours of unpaid work.
Jordan McLean, 19, and his friends ran amok in the girl's home at a party she held while her parents were out.
He also smashed a window at a branch of McDonald's by kicking a sign at it and was rebuked by a sheriff for "thoughtless, mindless behaviour".
McLean, of Union Street, Perth, changed his plea during the trial to admit damaging a banister and causing more than £600 of damage on July 16 2016.
Teen who was part of gang that caused £20,000 of damage to Perthshire home sentenced to unpaid work
He admitted smashing the window at McDonald's in Perth on August 19 2018.
The girl's family had to move out while extensive repairs and a massive clean-up were carried out.
Perth Sheriff Court heard the gang – aged 15 to 20 – turned up uninvited and rampaged through the Luncarty home.
Depute fiscal Michael Sweeney gave the court a joint minute in which it was agreed that the insurance company had paid out £20,500 to repair the damage.
The court heard how the gang smashed mirrors, flooded floors, hurled flour around floors and furnishings, kicked in a shed, threw food and drink, kicked holes in the walls, broke furniture with a golf club, slashed walls and doors with a knife; damaged a garden bench, a record deck and a freezer.
Co-accused Connor Goodfellow was previously ordered to do 200 hours unpaid work for his part in the rampage.
Sheriff Lindsay Foulis said: "There was an element of pack mentality.
"There would be an element that they didn't actually appreciate the consequences of what they were doing. "
Goodfellow, of Broad Street, Cowdenbeath, changed his plea during the trial to admit maliciously flooding the bathroom, breaking taps, and causing damage to the kitchen ceiling, which collapsed; the bill for this damage was more than £3,000.
Sheriff Foulis said: "The total damage caused in this incident was in excess of £20,500. I have little doubt at the end of the day that these two are effectively the fall guys. This was a deplorable escapade. Frankly it's a disgrace."
The girl's mother said the full cost of the damage had amounted to £22,000 but she declined to comment further.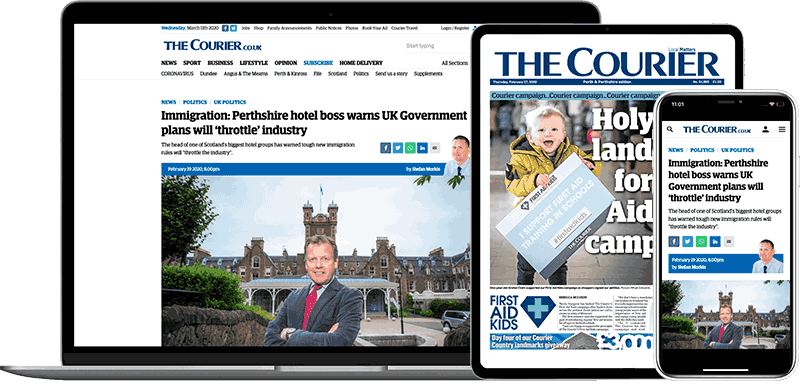 Help support quality local journalism … become a digital subscriber to The Courier
For as little as £5.99 a month you can access all of our content, including Premium articles.
Subscribe