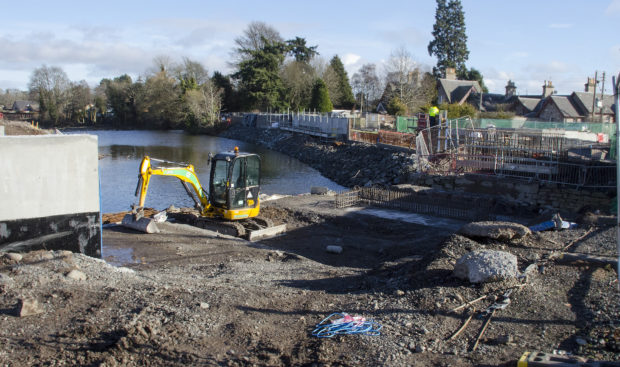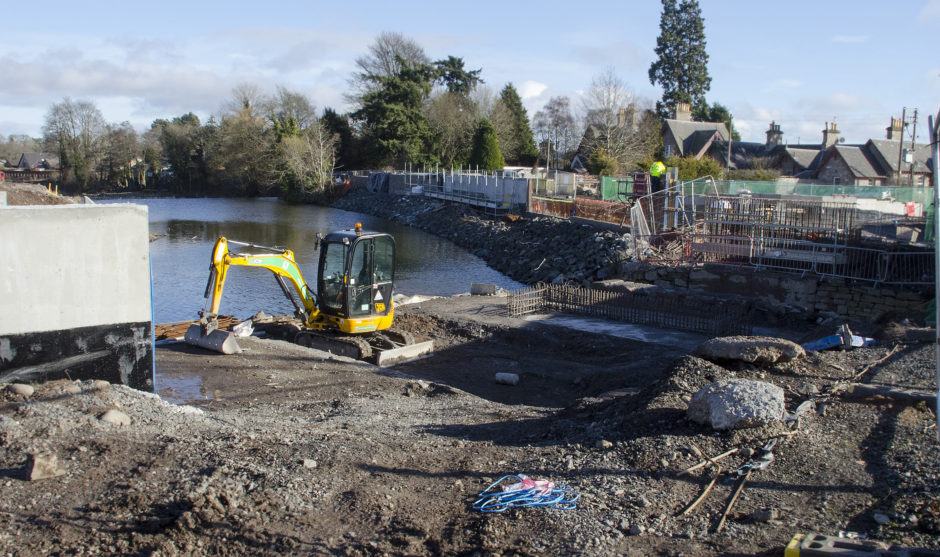 A Perthshire community council can't believe the team behind Almondbank's problematic flood defence project made it to the final of a national construction award in the "community engagement" category.
The Flood Protection Scheme has proved highly controversial, with the project soaring over its allocated budget and causing major upheaval for Almondbank and Lochty residents.
The project was signed off as completed in December, but main contractors Balfour Beatty remain on the site still completing remedial works.
However, it is the lack of communication that residents have hit out at in particular.
Balfour Beatty made it to the finals of the Construction News Awards 2019 for the project, but missed out to Willmot Dixon at a glitzy ceremony in London on Thursday night.
However, Methven and District Community Council couldn't believe the company was up for the award in the first place.
Chairman Kenny Simpson said: "What community engagement? There was none to start with for the first number of months as they claimed they didn't know we existed and then very little over the ensuing years.
"They sent out newsletters, and they've had about six open days to answer questions over the five years they've been working here.
"We've invited them to every community council meeting, and one time a sub-contracted engineer came along.
"Obviously he couldn't answer all the questions and he got a bit of a hard time. He's never been back and Balfour Beatty haven't sent anyone along.
"The community council has had two on-site meetings with Balfour Beatty and some of the issues we raised were dealt with, but many weren't.
"Our biggest issue is that they never acknowledge the points brought up by us or residents. They'll attend to some but without letting anyone know.
"As a result, lots of residents have told us they've just hired private landscape gardeners to deal with the mess since they don't know if Balfour Beatty are responding.
"The council have invited us to meetings, but I think Balfour Beatty's liaison and communication with us and the wider community could be a lot better."
Hector MacAulay, Balfour Beatty's regional managing director of Scotland and Ireland, said: "We are delighted to have been recognised at the UK Construction News awards for our community engagement programme while working with Perth and Kinross Council on the Almondbank Flood Protection Scheme.
"Balfour Beatty are committed across all our projects in Scotland to deliver significant, tangible social and economic benefits for the communities in which we operate, including the creation of employment opportunities for local people and the creation of long term economic benefit for local businesses."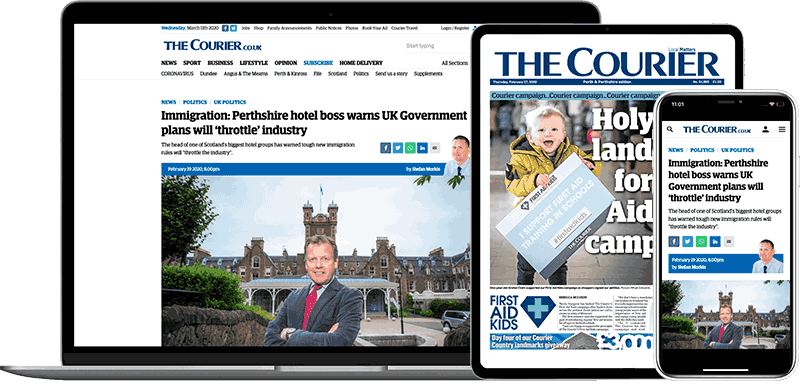 Help support quality local journalism … become a digital subscriber to The Courier
For as little as £5.99 a month you can access all of our content, including Premium articles.
Subscribe