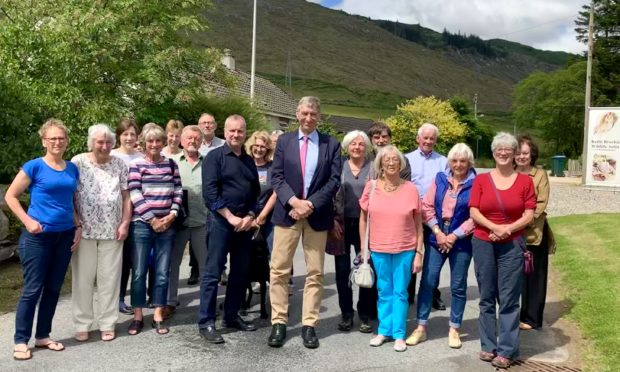 Residents in Fearnan flocked to a public meeting this weekend to air their views on the contentious Heart 200 tourism project.
Perth and North Perthshire MP Pete Wishart and Highland ward councillor Mike Williamson attended a packed public meeting in the village hall to discuss the community's concerns about the proposed Heart 200 route.
The Heart 200 is a touring route covering 200 miles around Perthshire, the Trossachs and parts of Stirlingshire and was launched on July 1.
Pete Wishart said: "There are a number of features about this proposed new route that greatly concern me, and I think the communities around Highland Perthshire have every right to be properly heard and have their concerns addressed.
"We heard that this community wants to encourage sustainable tourism and have visitors properly enjoy the wonderful scenery of the area.
"The Loch Tay and Glen Lyon area is one of the most beautiful parts of the country and any initiative that seeks to bring an abundance of new road transport to the area must be properly assessed and evaluated.
"So far there has been no consultation, far less any transport impact assessments. The community here are rightly concerned about the suitability of the transport infrastructure, fears of congestion, increased rubbish and the availability of resources to cope."
A spokesperson for Heart 200 said that they had not heard of any meetings taking place and therefore were not in a position to comment.
Speaking previously, the firm have said that they are holding ongoing consultations with community councils across the region and said it would report issues on its website.
The project hasn't been met with total resistance. The Inn at Loch Tummel owner Alice Campbell-Calliva believes the project will only be a good thing for the area.
She said: "Scotland is facing a crisis in the next ten years or so with the looming questions of independence and Brexit.
"As a country we need to focus our minds as to where our economy is going and what our main drivers are. Tourism is a clear and sensible option for Scotland and therefore the attitude towards it must shift in these small communities.
"It may be worth looking at the speed that local residents and forestry trucks speed along the roads this would greatly help to improve their condition."
Perth and Kinross Council have also previously urged residents to report issued relating to road condition along the route to their team.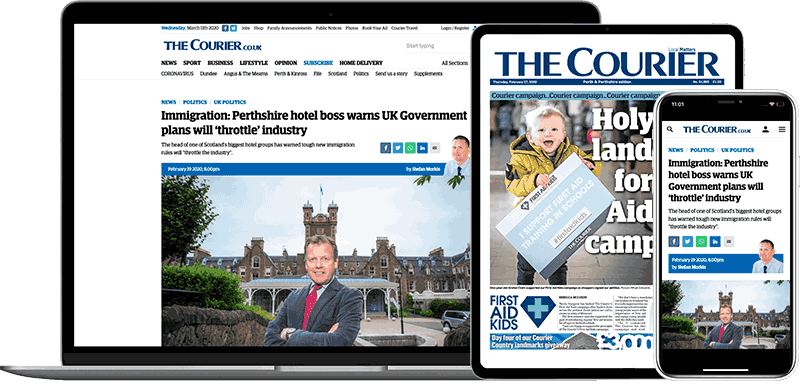 Help support quality local journalism … become a digital subscriber to The Courier
For as little as £5.99 a month you can access all of our content, including Premium articles.
Subscribe