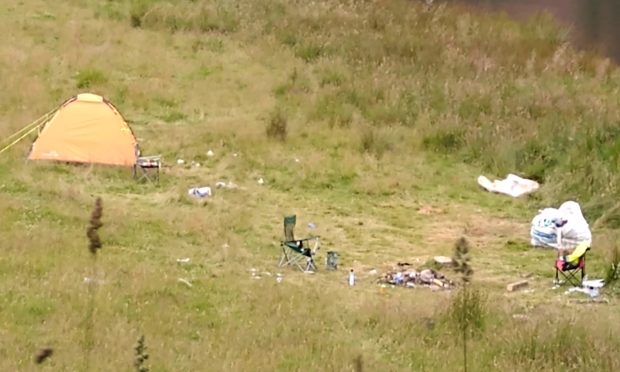 Campers are being blamed for ruining Highland Perthshire beauty spots after a series of abandoned campsites were found at Loch Tummel.
One Aberfeldy resident said he noted five abandoned campsites on the south shore of the loch on Tuesday.
The local said the area's problems had worsened since camping management bylaws were created for Loch Lomond.
He said this had moved rogue campers north and was turning Loch Tummel into a no-go area for families.
The man said: "I saw at least eight campsites and three or four were still occupied but four or five were abandoned and people had just left their stuff.
100 beer cans and 'raging' bonfire left by wild campers at Loch Rannoch
"They've left their tents and left their chairs. It's an ongoing problem and it's getting worse and worse.
"Loch Tummel has been popular with campers for decades but since they brought in the bylaws in Loch Lomond all the people that used to destroy that place have moved north.
"This is now becoming a problem for Loch Tummel and Loch Rannoch. You can't take a child there because it has become so disgusting with rubbish."
The resident suggested Perth and Kinross Council should consider its own bylaws, or a permit scheme.
Project launched to teach Perthshire wild campers how to poo properly
He said: "Tourists must drive along this part of the country and think what a mess.
"Why would they want to come back. It's going to put tourists off because it's becoming to look like one big rubbish dump."
Highland Perthshire SNP councillor Mike Williamson urged locals to report concerns to the police.
"It's totally irresponsible," he said.
"It's affecting the tourism of Highland Perthshire and we need to look after the environment because it's important to the tourism industry."
A spokesperson for Perth and Kinross Council said the authority had not yet received any reports direct of fly-tipping around Loch Tummel.
"We would ask that anyone with information about this issue or any other instance of fly-tipping in relation to wild camping reports the details, including the location to us," said the spokesperson.
"If the fly-tipping is on council land, we will aim to clear it within the week."
The incident is the latest in a string of complaints about wild camping in Highland Perthshire.
Fife councillors also made a plea for better management of the practice in the East Neuk and along the coast of the kingdom earlier this week.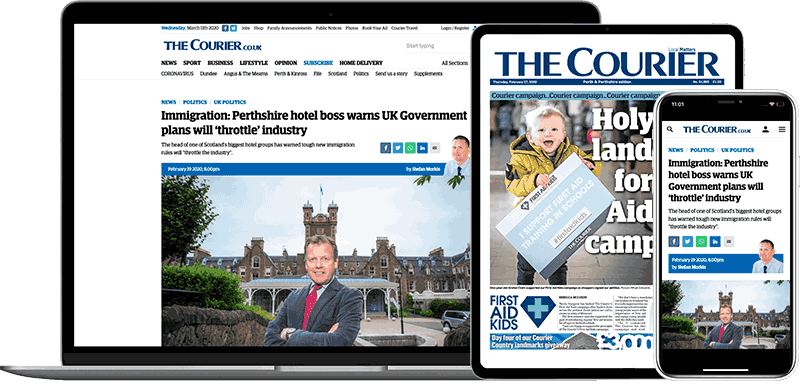 Help support quality local journalism … become a digital subscriber to The Courier
For as little as £5.99 a month you can access all of our content, including Premium articles.
Subscribe