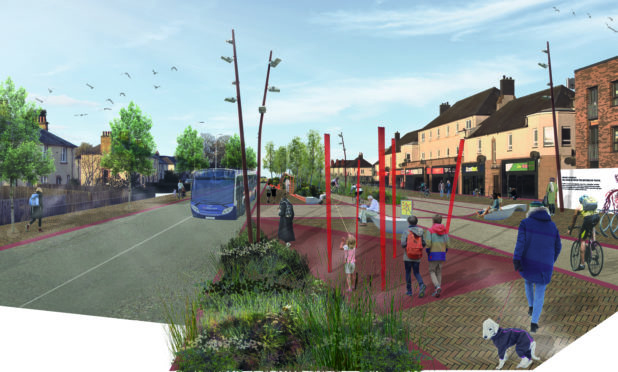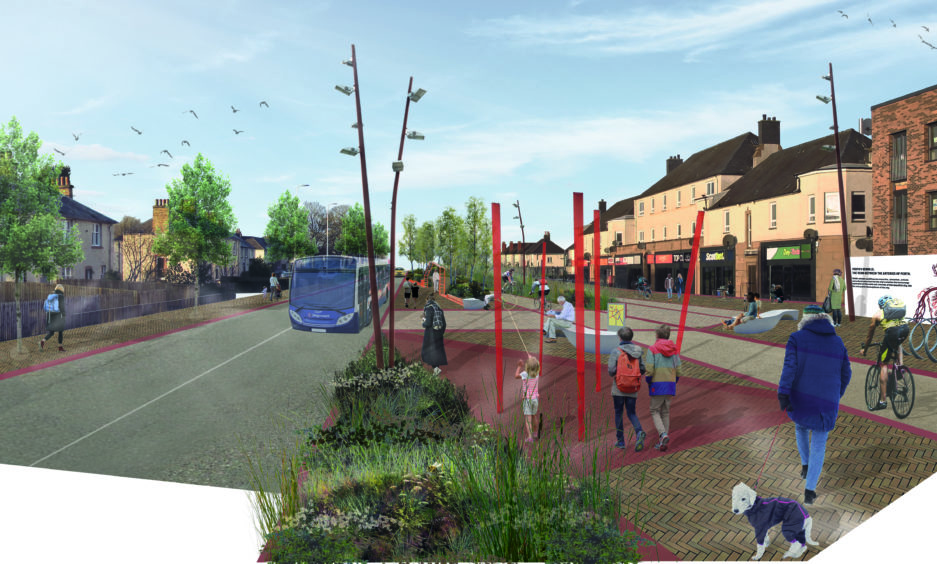 A controversial "shared space" zone is planned for one of Perth's busiest roads.
Perth and Kinross Council has applied for Scottish Government funding to redesign a section of Dunkeld Road.
The local authority is considering a new cycle-friendly space  beside the Asda roundabout but the project already faces criticism from those who have campaigned against similar redevelopments at Kinross and, most recently, Mill Street in Perth city centre.
Changes including flattening kerbs have sparked safety concerns for people with sight problems and other disabilities.
The National Federation of the Blind UK (NFBUK) described the Dunkeld Road initiative as a "worrying prospect" and urged the local authority to ensure the new look site does not discriminate against disabled people.
The organisation's Sandy Taylor has been fighting alongside local campaigner Jonathan Attenborough to get improvements on Mill Street, which they say has become a danger zone for people with sight problems.
A council spokeswoman confirmed the authority was seeking support from Sustrans' Places for Everyone scheme for "proposals to redevelop a key section of Dunkeld Road to improve accessibility for cyclists and pedestrians".
She added: "We are currently in discussion with Sustrans and Transport Scotland about the proposals, which are at an early stage of development following initial public engagement earlier this year.
"If the council is successful in its bid, then we will be undertaking further engagement with the public and a wide range of stakeholders in the near future, as we seek to deliver a transport corridor which is accessible and inclusive to all."
Mr Attenborough, whose social media posts about Mill Street triggered a campaign for change, said he was "concerned" to learn about the proposal.
"I have no problem with redevelopments but inclusive design must be a priority for Perth and Kinross Council at the planning stage," he said.
"Shared spaces are not inclusive, or accessible, so I would urge the council to completely rule out any plans for a shared surface and ensure that designs include clear delineation between pedestrians, vehicles and cyclists."
He added: "A year ago the UK Government Department for Transport issued a moratorium calling for a complete halt to the installation of shared spaces until it completes an Inclusive Mobility Strategy, however because transport is a devolved area in Scotland it did not apply here.
"So I would urge Sustrans and the Scottish Government to call a halt to shared surfaces in Scotland until a similar consultation with key stakeholders takes place. "
Mr Taylor said the council had a duty, under the Equality Act 2010, to include pavement kerbs with a minimum height of 60mm. "Kerbs are an essential navigation aid to blind long-cane users like myself, to ensure we are aware where the pavement ends and the road begins," he said.
Sustrans, which stressed it was not involved in the Mill Street project, said that before any funding is awarded, each council application will be assessed by an independent panel "with accessibility improvements as a minimum criteria".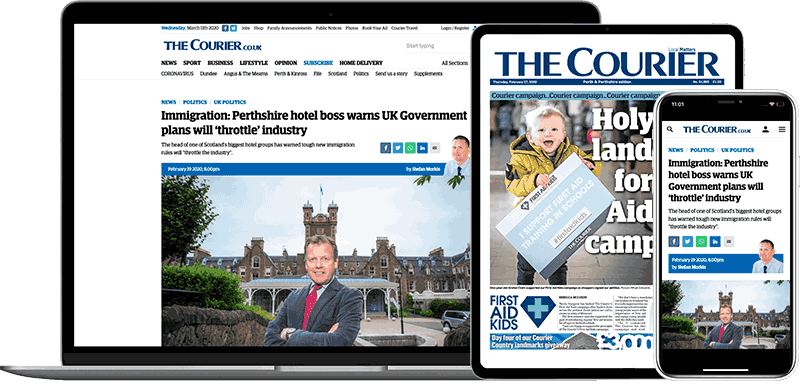 Help support quality local journalism … become a digital subscriber to The Courier
For as little as £5.99 a month you can access all of our content, including Premium articles.
Subscribe