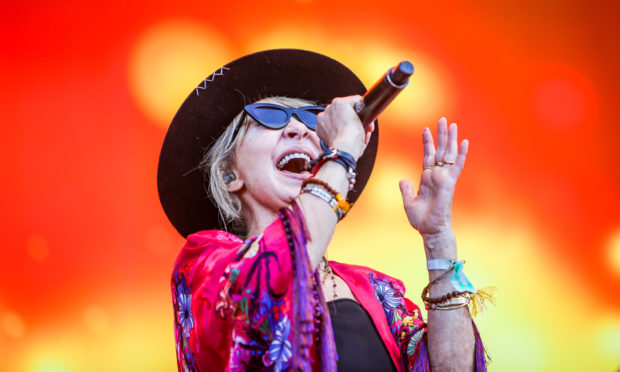 Pop legend Lulu gave fans something to shout about at this weekend's retro Rewind festival.
Her sing-along version of Lewis Capaldi's biggest hit Someone You Loved was one of the many musical highlights at the '80s extravaganza.
Tens of thousands of fans from across the country flocked to Scone Palace for Scotland's most colourful music festival.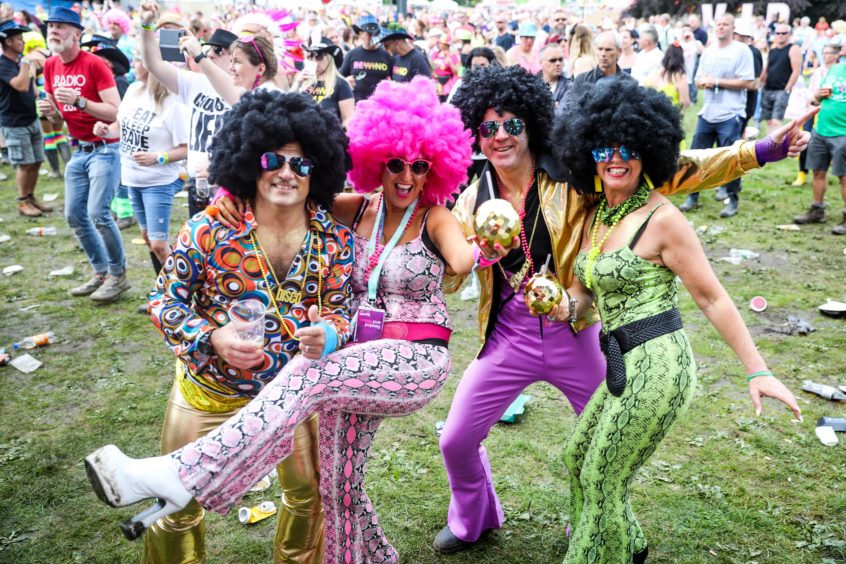 After the demise of T in the Park, Rewind is now the biggest event of its kind in the Perthshire patch and, as ever, boasted a smorgasbord of big name acts.
Blasts from the past included Leo Sayer, Belinda Carlisle, Paul Young and Foreigner, one of the best-selling bands of all time who closed Saturday's packed programme with an explosive headline set.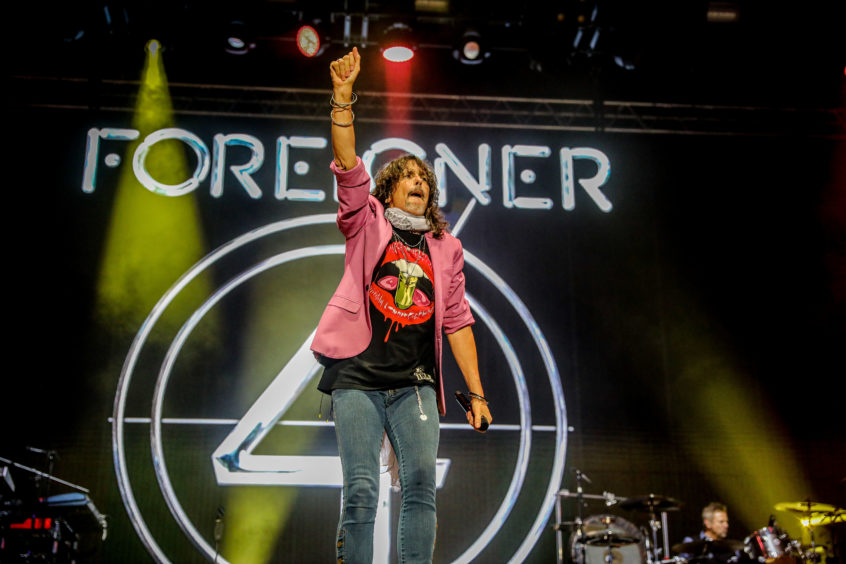 Former Roxy Music frontman Bryan Ferry topped the bill on Sunday night, bringing the curtain down for another year.
The festival site was hit by torrential downpours in the early hours of Saturday morning, turning parts of the arena and campsite into a mudbath.
But the weather improved throughout the weekend, with the sun making the occasional guest appearance.
Many fans hailed it as the best Rewind yet, with much praise for the revised site lay-out.
The VIP area was also significantly upgraded following complaints from some of last year's attendants.
As always, many Rewinders turned up in fancy dress with Purple Rain-era Prince, the Stay Puft marshmallow man from Ghostbusters and even killer doll Chucky amongst some of the more outlandish costumes.
Fan Maureen Seivewright, 42, who travelled from Banff for the weekend, said: "It's such a cracking atmosphere. The music's great, the site's beautiful and the weather's not bad. I'll definitely be back."
Shona Thomson, from Pitlochry, agreed, saying Foreigner was her surprise hit of the weekend. The 33-year-old mum-of-two added: "Who needs T in the Park?"
Concern has been raised recently about large-scale events at Scone Palace and their impact on local roads, but traffic appeared to flow well throughout the weekend.
However, festival organisers said there was a shortage of taxis collecting customers at the end of Saturday night, with some waiting for nearly an hour. They urged revellers to use the shuttle service to get back in to Perth.
Perth and Kinross Council issued details of its travel management plan on Saturday morning, apologising for putting out incorrect information days earlier.
This year's event was the second for new operators Broadwick Live.