VIDEO: 'We were all taken by surprise' – mystery man sails on unicorn along River Tay
A hotel worker has captured on camera the moment a man took his unicorn for a sail down the River Tay.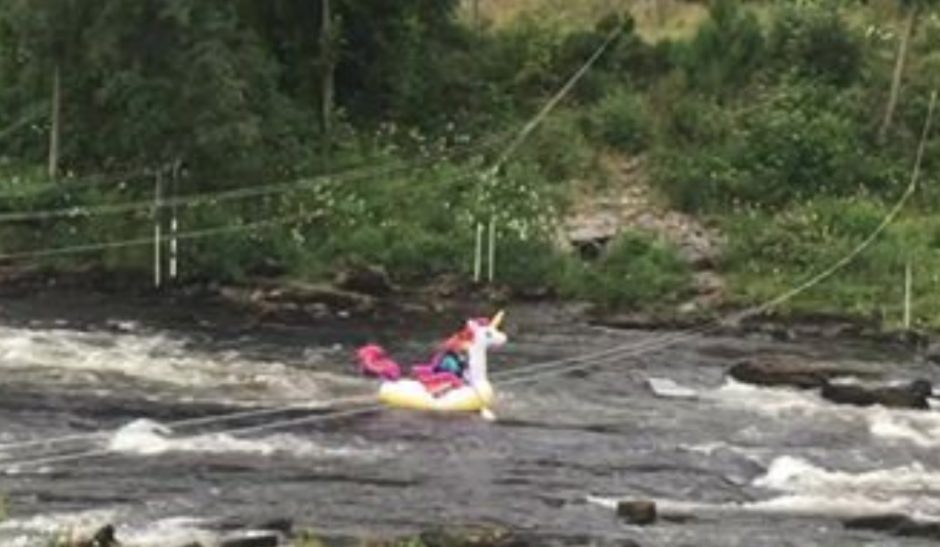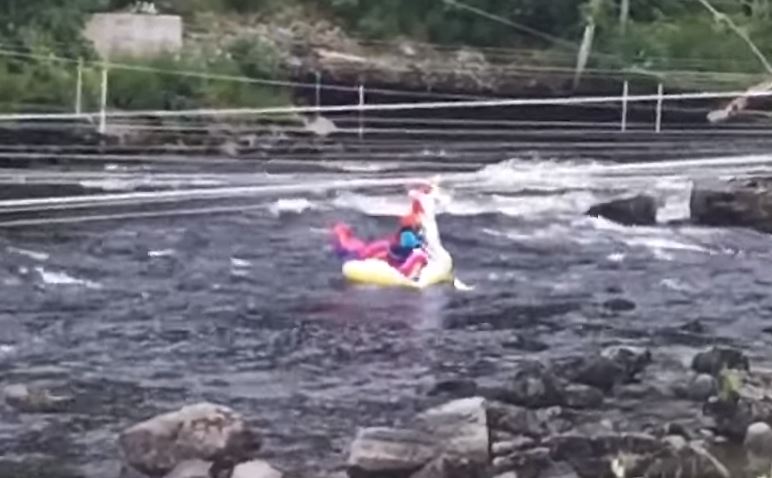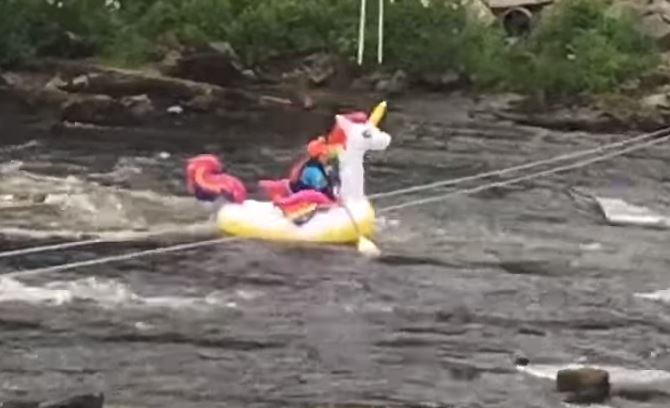 Video above this article shows the intrepid rower battling against rapids, as his inflatable magical beast travels through Grandtully in Highland Perthshire.
The bizarre incident was spotted by Becky Debois, office manager at the Inn On The Tay, on Sunday afternoon.
"It's fair to say we were all taken by surprise," she said. "A lot of guests were sitting out on the decking, enjoying a drink, when he appeared on the river.
"It's not something you see everyday."
Becky, who shared the video on social media, added: "We still don't know who he was. After he sailed passed the Inn, he disappeared from view."
The unicorn ride attracted a crowd of spectators from the hotel, who called out "go left" as he navigates a tricky turn.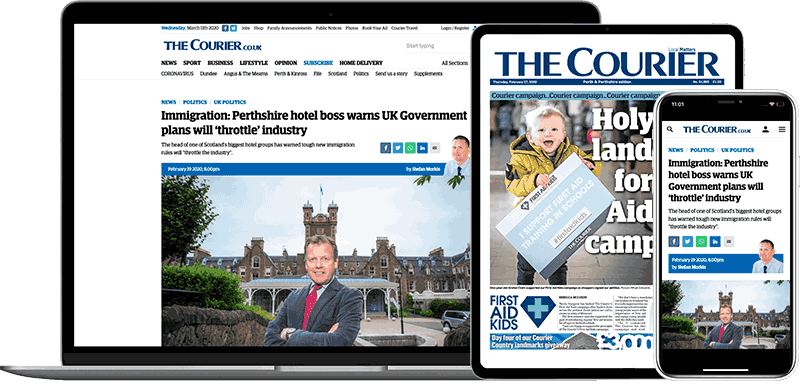 Help support quality local journalism … become a digital subscriber to The Courier
For as little as £5.99 a month you can access all of our content, including Premium articles.
Subscribe