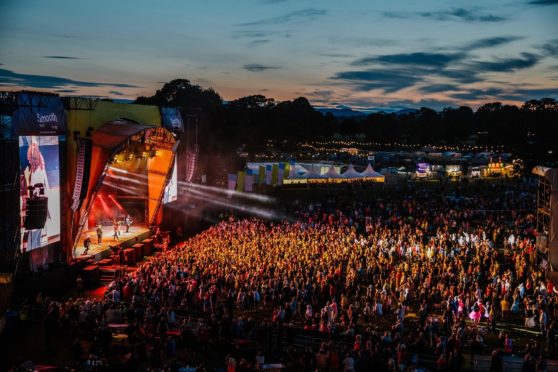 Police are looking to trace a man spotted raiding tents at Rewind's campsite last weekend.
Officers praised festival-goers for their good behaviour, stating that only two arrests were made over the weekend for "minor incidents of disorder".
But over the three-day event, there were a number of reports of thefts from tents in the camp site.
A man, thought to be in his 30s and wearing a camouflage poncho, black shorts and black boots, was seen to make off from the area and has not been traced.
Anyone with any information that may be useful in the ongoing investigation should contact Tayside Division on 101.