Blairgowrie man calls for probe into plague of flies after killing 500 in a day
A Perthshire pensioner is waging war on flies after his home was invaded by the insects.
David Merrie says he killed 500 flies in a day at his home near Blairgowrie and is calling on council bosses to investigate why he and his neighbours are being plagued.
Mr Merrie reckons his house at Clunie has been infested by thousands of the pests since they started appearing in mid-June.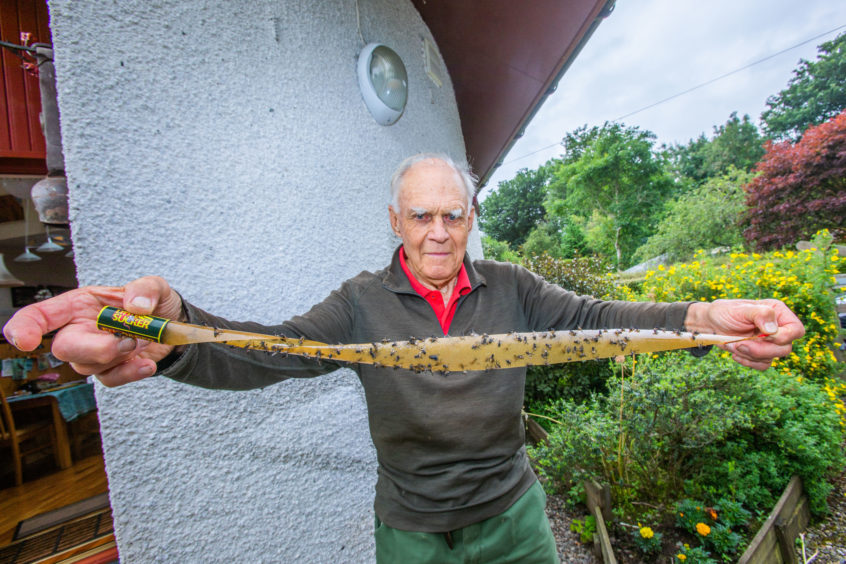 He said: "It's frightening. One afternoon I put up strips of fly paper and I caught around 400 flies with that and then I went around with the fly swatter and killed another 100.
"Where are they coming from? They can't be breeding in my house.
"All the village is suffering and, judging by the demand for flypapers in the Blairgowrie shops, this is not confined to our small hamlet.
"We've had flies in previous years but nothing like this at all. Weekly totals have been in the thousands."
Mr Merrie, who is in his 80s, said some locals suspected nearby fruit farms could be a source of the influx.
He has asked Perth and Kinross Council to investigate the plague but said the local authority was "monumentally disinterested" by his complaints.
The pensioner said: "I have spoken to Perth and Kinross Council about the matter, but they are monumentally disinterested, saying that they do not provide a pest control service.
"However these flies must come from somewhere, and they constitute a serious public health hazard, which ought to be investigated."
Perth and Kinross Council did not answer a request for comment but the council's website states: "If you are an owner occupier and the wasp or insect infestation is on your own property we can offer information and advice on how best to deal with the problem.
"However, the responsibility for eradicating the infestation is your own and could mean engaging the service of a private pest control company."
A spokesperson for Invergowrie research body the James Hutton Institute said its experts had "heard anecdotally" about there being a lot of bluebottles around this summer, but nothing had been noted formally.
There was also a suggestion of an increase in the number of thrips (corn lice) in the the Carse area but researchers have yet to corroborate reports.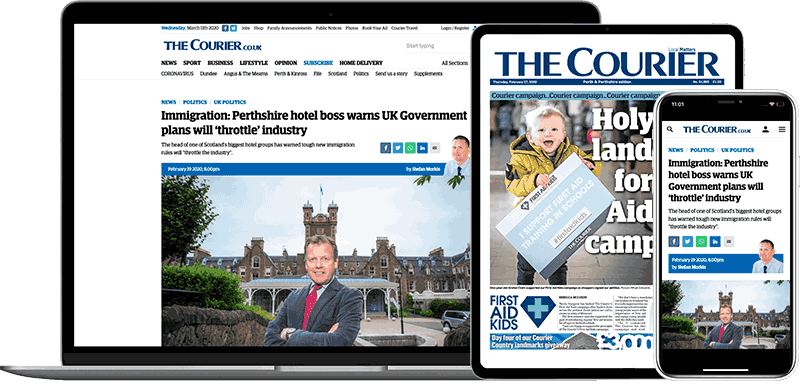 Help support quality local journalism … become a digital subscriber to The Courier
For as little as £5.99 a month you can access all of our content, including Premium articles.
Subscribe