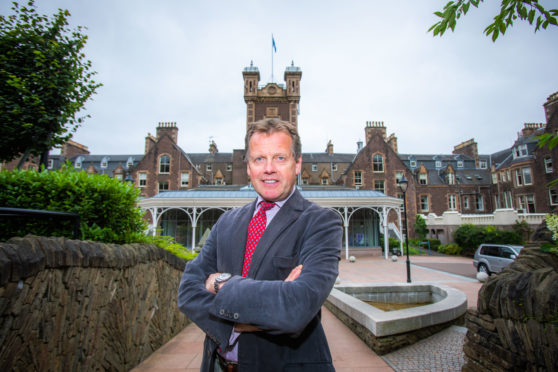 The new Lord Lieutenant for Perth and Kinross has pledged he will use his position to help people across the county — and his experience in the hotel trade to attract more visitors to the area.
Stephen Leckie, the chairman and chief executive of Crieff Hydro, was appointed to the role by the Queen, last week, taking over from Brigadier Sir Melville Jameson CBE who retired on his 75th birthday.
At 54 Mr Leckie is the youngest person to hold the non-political post.
He said he intended to take an active interest in the business, industrial and social life of Perth and Kinross while serving as the Queen's representative.
Speaking exclusively to The Courier, Mr Leckie said: "What I will be trying to do, as Mel has done, is ask how do you help folk in the county?
"Whatever is happening in the world, whatever storm is brewing outside, whatever is happening whether it is political or not, how do you actually focus on your county, on your area, where you live?
"It's helping folk to feel good about living and working here and welcoming visitors or friends to this area.
"If I can be part of that process in making it a better place then that's all part of the role."
He said the pomp and ceremony of royal visits could lend a "massive feel good factor" to the area — particularly given the popularity of the younger generation.
"To have the Earl and Countess of Strathearn in William and Catherine , that's pretty cool," he added.
"We get a lot of visits from Princess Anne and various Royals but we need to give them a reason to visit here."
The newly appointed Lord-Lieutenant also had some glowing praise for his predecessor.
Mr Leckie, who has  held the post of Deputy Lieutenant for Perth and Kinross since 2012, said: "He's going to be a hard act to follow, he's been very active in his role, not just in persuading royals to the area but also in the many many appointments he's had out and about.
"People ask me how I'm going to do it, how I'm going to fit it all in.
"Well there's 11 deputes and I can have up to 19 deputes and a Vice Lieutenant – so its about using these men and women to fulfil the role as well, because its a real honour to be a deputy as well."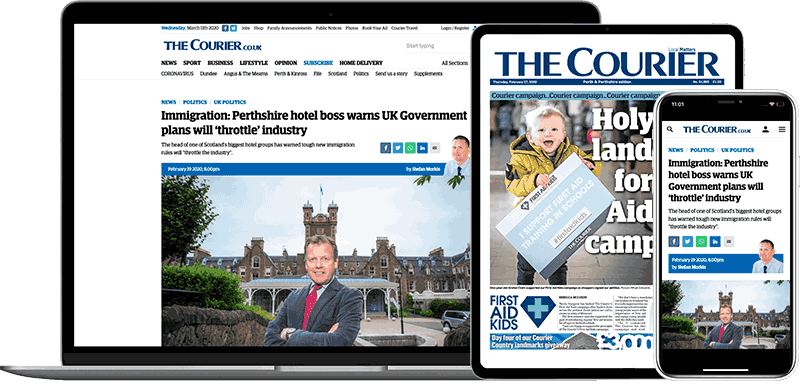 Help support quality local journalism … become a digital subscriber to The Courier
For as little as £5.99 a month you can access all of our content, including Premium articles.
Subscribe