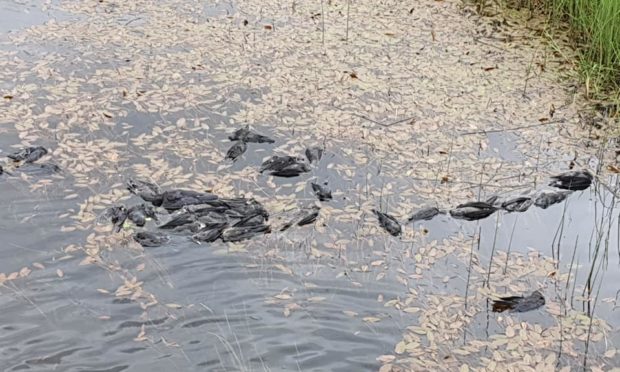 A politician has demanded answers to the mystery surrounding 100 dead birds found floating in a Highland Perthshire loch after Tayside Police announced they did not believe any criminal activity had taken place.
Dozens of crow carcasses were found dumped in Loch Freuchie, near Amulree, sparking a joint investigation between police, Sepa and the government's animal health and welfare department.
Investigating officers, called in after a dog walker made the gruesome discovery,have now concluded that no crime was committed and have ended their enquiries.
A police spokesperson said: "As a result of enquiries carried out, we are satisfied that there does not appear to have been a deliberate criminal act involved in the incident, and no further police action is envisaged."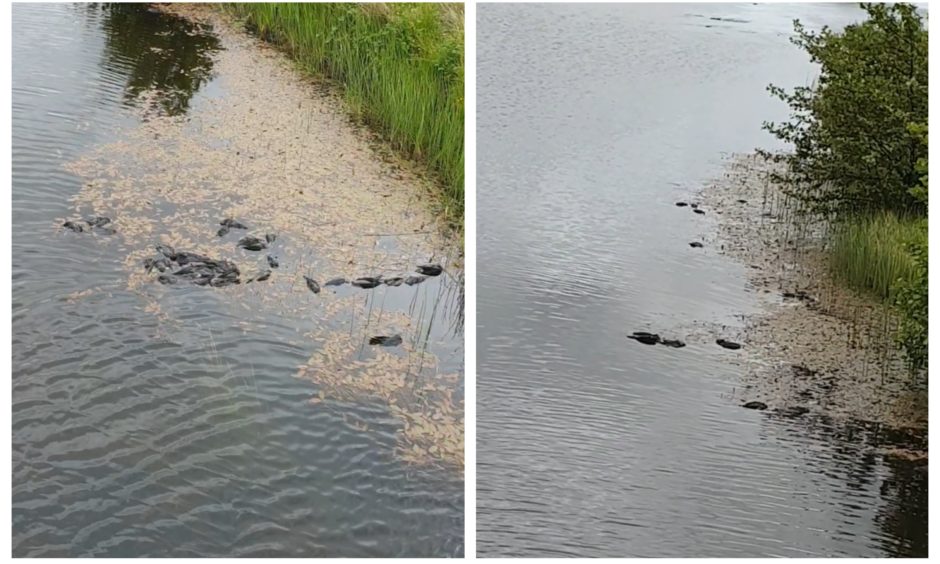 However, Strathtay councillor Grant Laing is unhappy with the lack of answers.
He said: "I find it startling that a member of the public can find 100 dead birds floating in a loch in Perthshire and no-one seems to be concerned enough to see how it happened.
"It's a matter of public interest to see how this happened. I don't think it should just be left like this. I've had quite a few letters about this from people looking for answers.
"There must have been a catastrophic failure in practise for them to end up floating in the loch. Who did this and dumped them in the loch? What if it happens again?"
Sepa has also concluded its investigation into the matter after arranging with the landowner, believed to be Cadogan Estates, to remove the birds.
The environmental authority stressed that the landowner removing the birds did not mean they were responsible for dumping the carcasses.
A Sepa spokesperson said: "Every day, Sepa works to protect and enhance Scotland's environment, and investigates all reports of potential pollution.
"Following the discovery of dead birds in the River Quaich where it enters Loch Freuchie, Perthshire Sepa officers have been working with relevant partners to investigate. For Sepa the focus was on the inappropriate disposal.
"This has now been resolved by the landowner, who arranged to have the birds removed and disposed of. Sepa is satisfied that there was no risk to the environment."