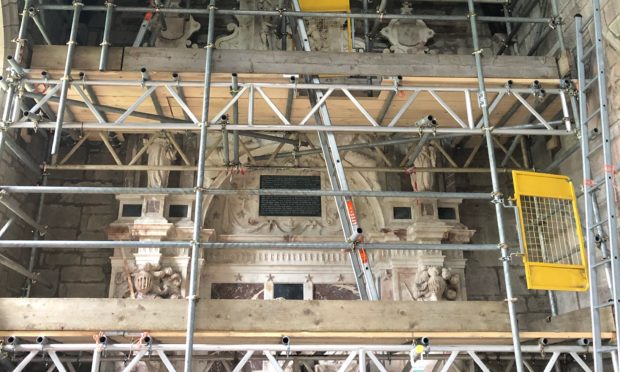 A specialist crew has completed painstaking restoration work on a spectacular Scone Palace sculpture.
The huge alabaster monument dates back to the early 17th century and takes pride of place at the estate's Presbyterian chapel.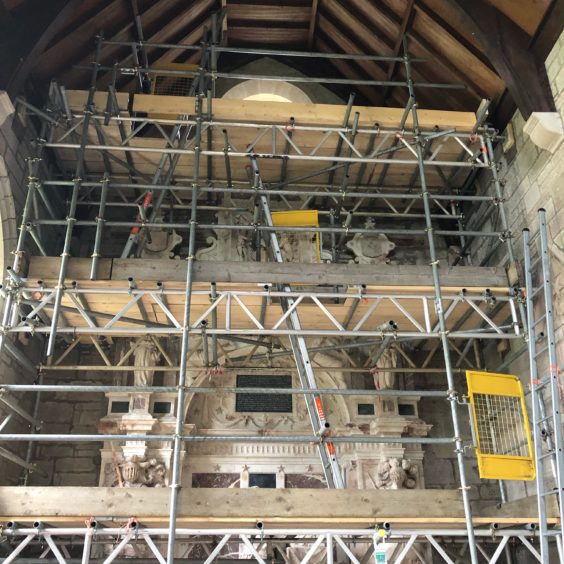 A four-week programme of work was carried out after a study by a conservation artist identified several areas in need of attention.
It is the first time the carving has been restored for nearly a century.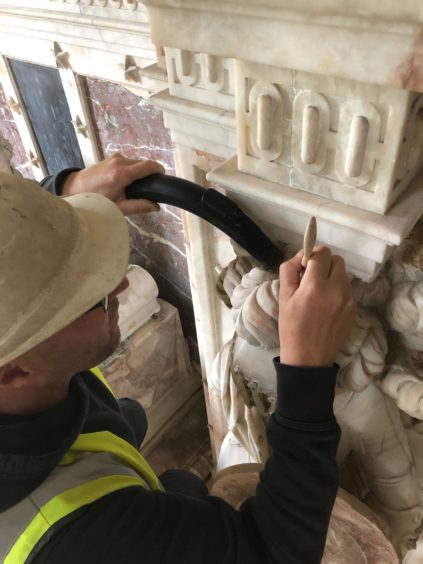 The Italian-made monument depicts David Murray, the First Viscount Stormont, kneeling in prayer between the figures of his two friends, the Marquis of Tullibardine and the Earl of Marischal.
He famously brought the pair together after a long-running feud.
Created in 1618 by Maximilian Colt, a celebrated sculptor who became King James I's master carver, the precious sculpture has been extensively cleaned and repaired.
The work was carried out by seasoned mason Ian Russell from G Brown Stone Mason Ltd, who used a quarter-inch paintbrush and specialist dust extractors.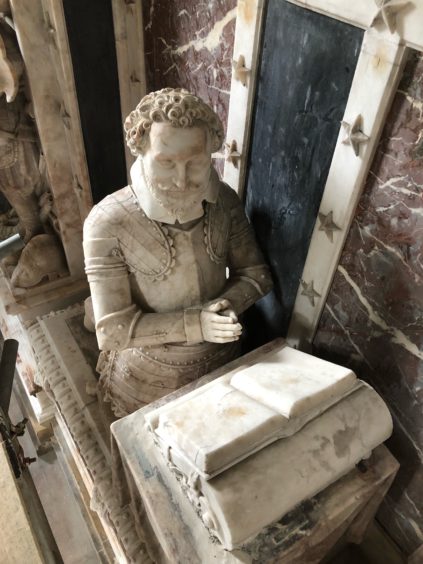 Corroded parts have been replaced where possible and pieces that were broken off have been re-attached. Any missing sections have been sympathetically re-created.
Scone Palace's estate supervisor Guy Hopson, who oversaw the project, said Viscount Stormont's sword has been fixed and strengthened, while his shield was restored by Edinburgh specialists Graciela Ainsworth Sculpture Conservation.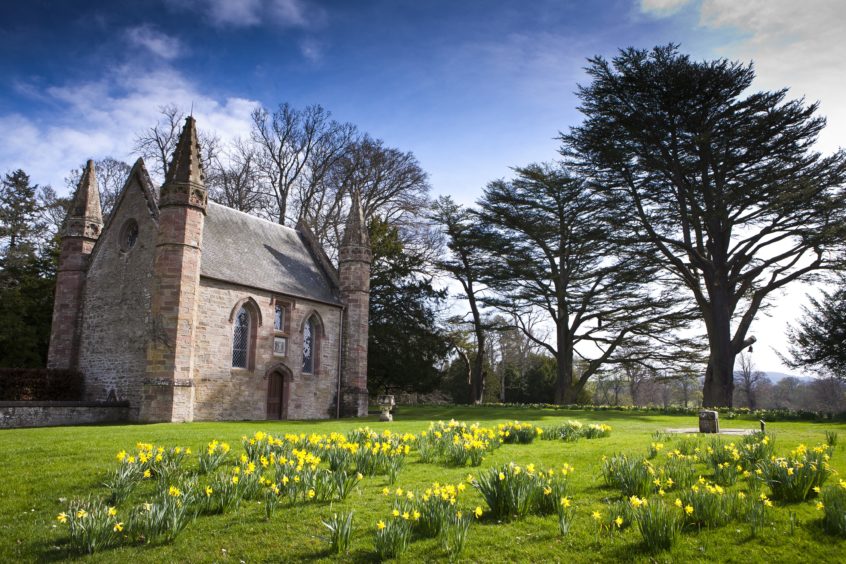 "The alabaster monument inside our little chapel is a stunning work of art," said Mr Hopson. "We are delighted to have been able to restore it to its original glory.
"The specialist work by Mr Russell has been carried out with great care and finesse."
Visitors are encouraged to check out the sculpture for themselves this weekend, when Scone Palace hosts its King Robert the Bruce History and Heritage Event.
Historical re-enactment group the Strathleven Artizans will lead a day of activities to celebrate the life of the Outlaw King who was crowned in the palace grounds in 1306.
The palace will also host this year's Perth Highland Games on August 11.