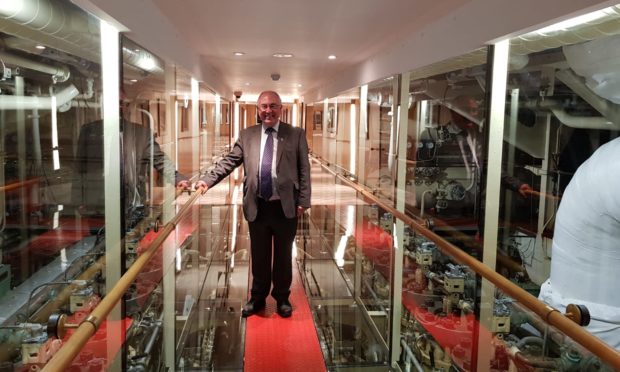 A Kinross-shire minister was met with familiar, yet strikingly different, surroundings when he was reunited with his father's old ship – now a 23-cabin luxury hotel.
Happy memories came flooding back for the Very Rev Dr Angus Morrison as he walked up the gangway of the Fingal.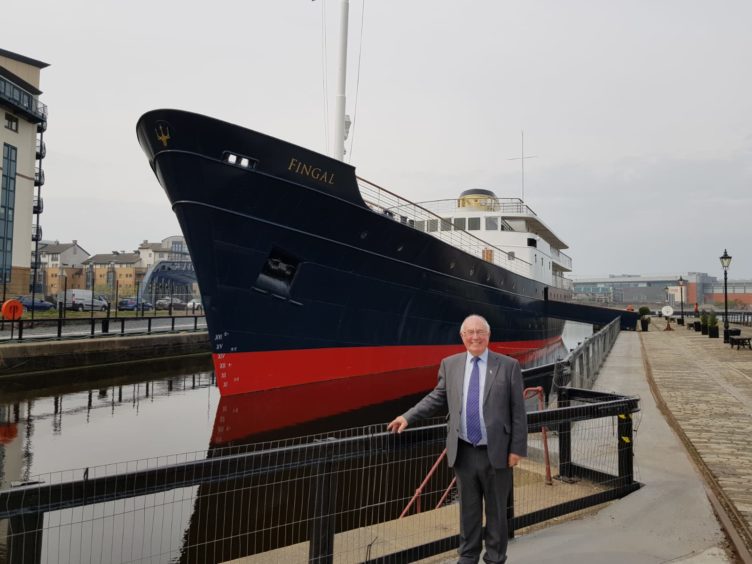 The former Northern Lighthouse Board tender has undergone a £5 million conversion into a floating hotel and is now permanently moored at Alexandra Dock, in Edinburgh.
Dr Morrison's late father Captain Norman Morrison served on the Fingal during the 1970s, when its primary role was to ferry lighthouse keepers to and from work on the western and northern coasts of Scotland.
Dr Morrison, former Moderator of the General Assembly and minister of Orwell and Portmoak Parish Church, said stepping on board was "something of a shock to the system".
The 65-year-old said: "Practical functionality had given way to a level of comfort and luxury its past crews could never have imagined.
"Much creative and careful thought has gone into the ship's inner transformation."
Built in Glasgow in 1964, the 239ft vessel was based in Oban, where the Morrison family lived, until 1994 when it moved to Stromness in Orkney, before being sold to private owners in 2000.
The ship was renamed MW Windsor Castle and was taken to the River Fal in Cornwall, where it remained until it was bought by the Royal Yacht Britannia Trust in 2014.
Its name was changed back to Fingal, believed to be a tribute to a third century king.
Dr Morrison said he regularly went on his father's ship when it was in port at Oban and he had warm memories of it in its previous life.
"The officers and the crew were always very kind to me," he said.
"Dad would explain to me all the latest technology on the bridge, and the engineers would take time to show me round the engine room."
Dr Morrison's father worked with the lighthouse board for 36 years and was regarded as an expert in navigating ships through treacherous waters where few other vessels dared to sail.
He served with the Royal Navy during World War Two, and was made an MBE for his services to shipping. He died in 2009, aged 87.
Dr Morrison said: "I am very pleased that Fingal was not sent to the breakers' yard and the designers have created something new and of real beauty.
"They have also, in exciting and surprising ways, maintained a sense of continuity with the ship that had been.
"My dad would have been delighted."