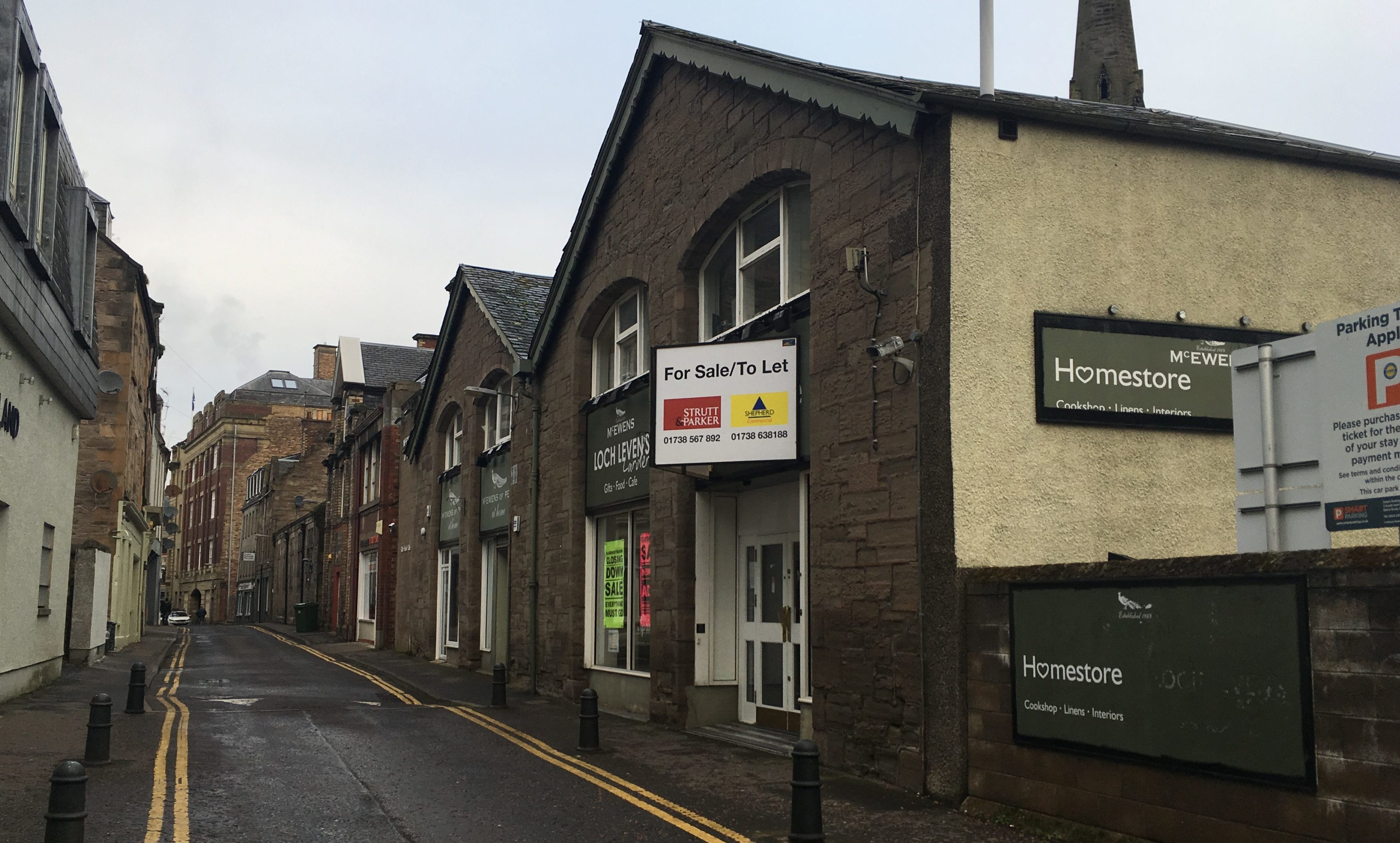 Developers have shelved plans to demolish a shop in Perth city centre after opposition from a local heritage group.
GS Brown lodged plans just weeks ago to knock down the old McEwens building on Watergate, and pave the way for nearly 30 new flats.
The project has been withdrawn after criticism from Perth Civic Trust, which said the thoroughfare could be transformed into a major asset for the Fair City.
In a letter to planning officers, chairman David MacLehose said: "The Perth Civic Trust believes that the Watergate has the potential to be an interesting and attractive street within a decade or two.
"Demolition of further elements of the street will reduce the potential of attractive and economically viable development."
The building, which was McEwens' homeware department until the department store's sudden closure in 2016, is in a conservation zone but is not listed.
It was built around 100 years ago as a printworks.
Mr MacLehose suggests planning officers should set a condition that demolition can only go ahead if a separate planning application for flats is successful.
"Without such conditions the trust objects to the application, as it is possible that the existing buildings are demolished, the integrity of Watergate diminished, and the site left vacant," he said.
Historic Environment Scotland also commented on the plan, stating the Edwardian double-gabled stone front should be worked into designs for the new homes.
A spokesman said: "We are of the view that the frontage of the existing building makes a positive contribution to the character and appearance of the conservation area by informing of the later industrial history of Watergate."
No one from GS Brown was available to explain why the plans have been withdrawn and if they could return at a future date.
English department store chain Beales moved into the former main McEwens building on St John Street in time for Christmas 2017 but the other at the rear have remained untouched.
In its submission, Dalguise-based architects 1504, said the building had "fallen into a state of overall disrepair, through lack of maintenance."
A spokesman said: "Significant expenditure would have to be sought in order to bring the building back to a standard which would allow it to be opened again as a retail unit."