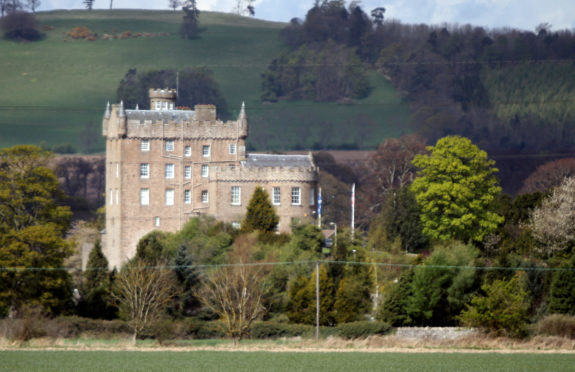 Prisoners at Castle Huntly have offered to clean unkempt land nearby but have been told not to start work until the landowner is found.
Two parcels of land in Mary Findlay Drive, Longforgan, have caused the residents grief over the past two years.
The green space in the middle of the new housing development has been neglected by the owner and Conservative councillor Angus Forbes said he receives weekly calls from residents angry at the untidy and overgrown land.
There has been difficulty tracking down the owner, leaving the council unable to take action.
It was hoped the problem was solved last week when the governor of HMP Castle Huntly approached Mr Forbes and offered to help get the area tidied up, saying prisoners could start work almost immediately. But as the land is owned by a private individual, their permission is needed.
Mr Forbes said: "The prisoners can't start until we get permission from the landowner, but tracing them is proving very tricky.
"The land register suggests they live in a house near Blairgowrie but they are no longer there.
"This is a ludicrous situation. I am utterly frustrated by this.
"We have an area of land desperately needing tidied up, we have residents complaining weekly about it, we have people willing to do the job free of charge but because it's someone else's property we can't actually get it done."
Councillor Forbes has asked for the landowner to come forward and allow work to begin by contacting him on 01738 475087.