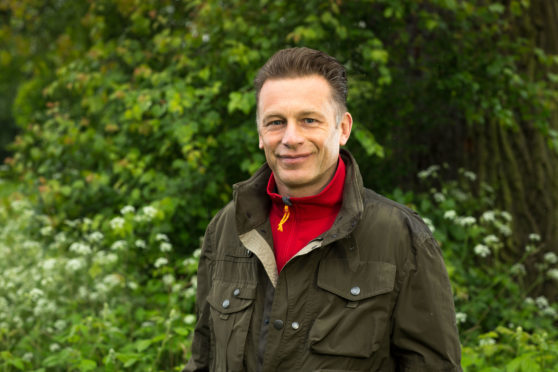 A new campaign to reform Scotland's grouse moors will be launched in Perth this weekend by broadcaster Chris Packham.
The BBC Springwatch presenter is throwing his weight behind the Revive Coalition's inaugural conference in the Fair City.
Packham, who recently described illegal bird killing in Scotland as "out of control", has recorded a video message to open Saturday's event.
The one-day conference, which sold out in less than a week, will explore the impacts that grouse moors have on birds of prey and animal welfare, the environment and natural ladnscape.
Through a series of speakers and panel sessions, talks will discuss a possible transformation in land management and ownership which organisers say "could unlock an exciting future for people and communities".
Packham said: "I'm very excited about Revive because it's more than one group of people, more than one discipline.
"It's for people who care about wildlife, the environment and there's a social justice element as well.
"Unfortunately, it can be an area where people find it difficult to speak out, but it's now time to do so because this landscape has to be transformed for the better.
"Scotland deserves better and our wildlife and environment needs this more than ever."
Speakers on Saturday including 13-year-old climate campaigner Hollie Gillbrand, as well as representatives from the League Against Cruel Sports Scotland, RSPB Scotland and Friends of the Earth.
Campaign manager for Revive Max Wiszniewski said: "Almost a fifth of Scotland is managed for grouse shooting, with little societal benefit for our people and at a great cost to our wildlife and environment.
"The Revive Coalition brings together a cross sector of social, environmental and animal welfare charities which are committed to seeking radical reform of grouse moors.
"We are massively encouraged with the level of public support the conference has commanded and look forward to a day of constructive debate around the reform agenda."
He added: "We are thrilled to have the support of Chris Packham, as well as such a fantastic line-up of speakers and panelists."
The 250-capacity conference will be held in Perth Theatre.
Last month, Packham spoke out about the "suspicious" disappearance of two golden eagles on an estate near Dunkeld.
He described the incident, in which birds of prey Charlie and Adam vanished five hours and 3.4km apart, as "astonishing."
Perth and Kinross was recently named as one of the biggest beneficiaries of grouse shooting in Scotland.
A report commissioned by the Scottish Government into the social and economic benefits of game hunting listed the region among the highest earners from grouse shooting in the country.
According to the report grouse shooting is responsible for 2,500 full-time equivalent jobs in Scotland with estates spending on average £212,000 a year in wages and £515,000 on suppliers.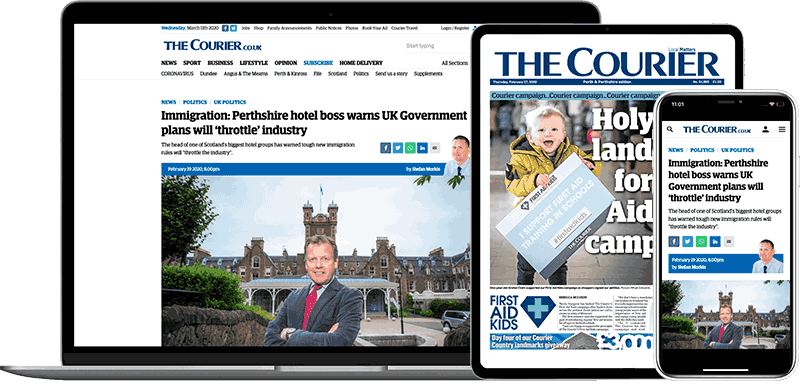 Help support quality local journalism … become a digital subscriber to The Courier
For as little as £5.99 a month you can access all of our content, including Premium articles.
Subscribe