Picture the scene – it's 2003, I'm newly vegan and listening to Meat is Murder by The Smiths on repeat. Yes, I was insufferable, although you might have cheered me up if you'd told me that in 2019 not only would vegan cheese actually be edible but that the UK's first vegan hotel would be opening up right on my doorstep in Pitlochry.
It's debatable whether anyone or anything can be 100% vegan, but Saorsa 1875 is as close as you can get.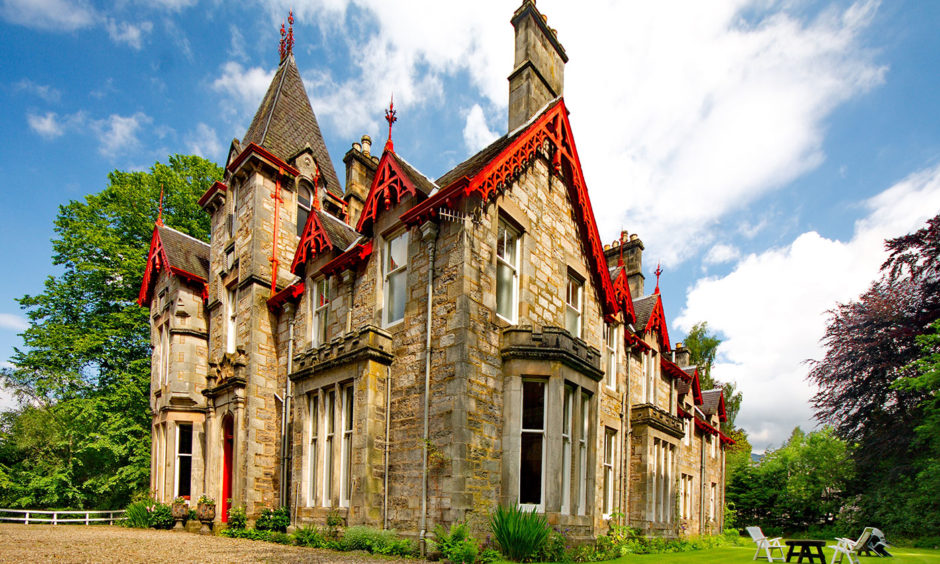 Every aspect of the hotel was meticulously sourced not only to be vegan, but also ethical, environmentally friendly, and as local as possible. The chocolate in the room is from Almighty Foods in Glencarse. The toiletries are by the Highland Soap Company. There's even lavender pillow mist from Laura Thomas in Edinburgh. The striking wooden signage at the property was hand-crafted at The Workshop in Aberfeldy, which is a social enterprise helping people get back into work. Even the toilet paper is ethically sourced from a company – amusingly named Who Gives A Crap – that donates 50% of its profits to sanitation projects in the developing world.
EXCLUSIVE: The UK's first ever 100% vegan hotel set to open in Highland Perthshire
I stayed at Saorsa 1875 with my husband Gary and our Jackadoodle, Reginald. The hotel is dog-friendly and you'll often encounter the owner's dogs Roxy and Lizzie. There was a neatly-folded stack of specially designated "doggie towels" at the front door to clean off any mucky paws. While some people may not be so keen on having dogs in a hotel, for us being able to sit in the lounge and get some cuddles added about 50% extra joy to the stay.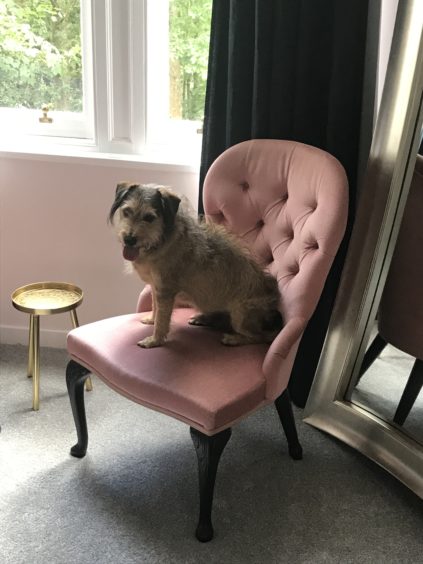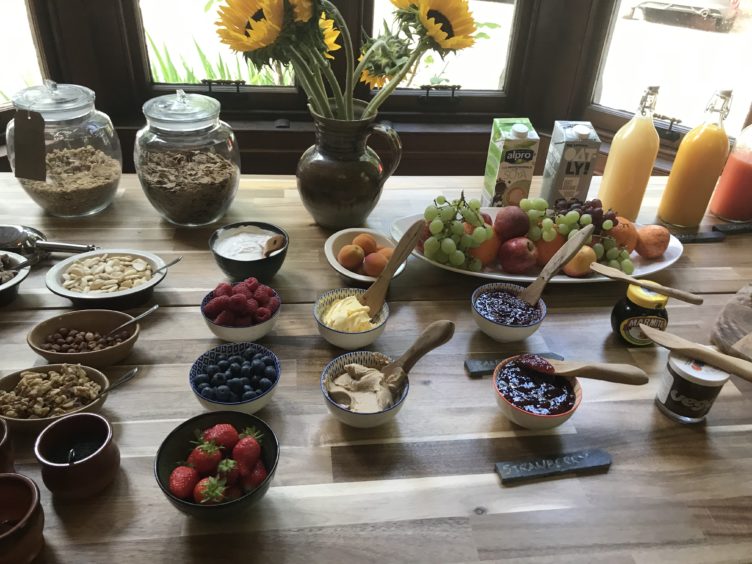 All rooms are deep-cleaned between guests to remove any trace of pooch fur and there are a few rooms kept completely dog-free, which can be requested on booking.
Staying here is really more of an experience than a hotel. While a hotel is often just somewhere to lay your head, at Saorsa 1875 we wanted to stay inside and soak up as much of the atmosphere as possible.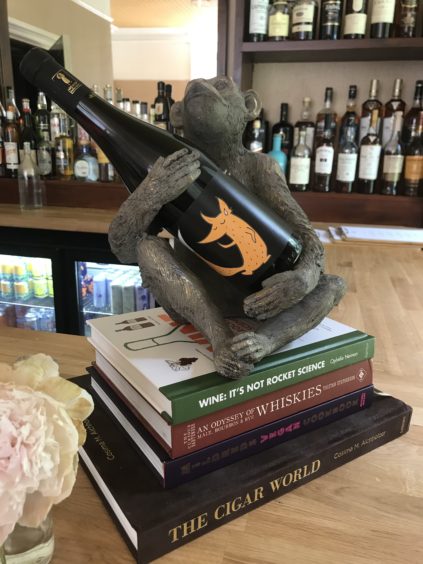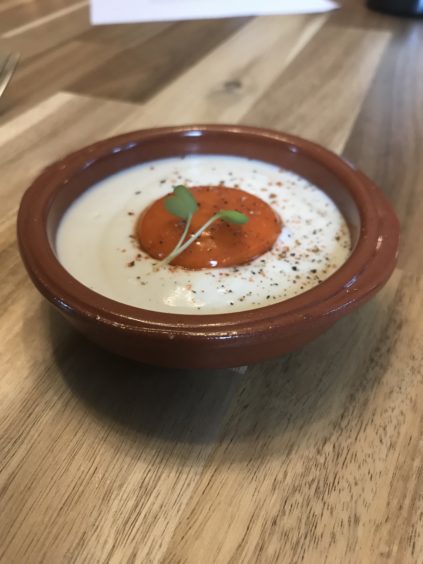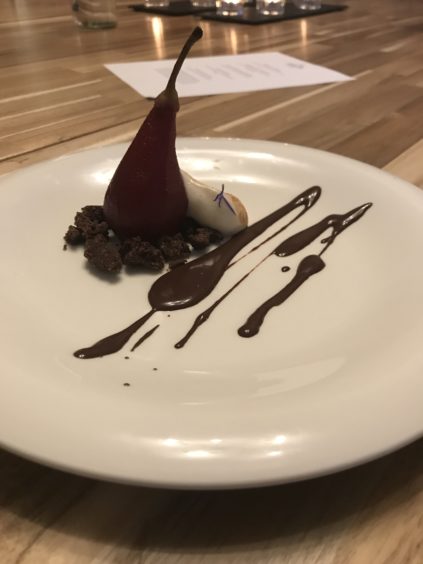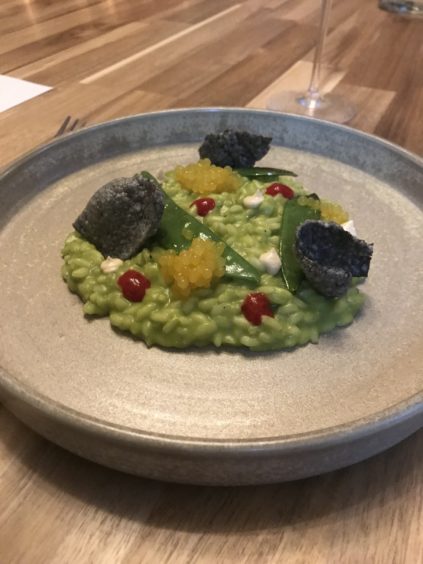 Dinner was a lavish five-course tasting menu consisting of produce grown in the hotel's garden or foraged locally.
The dinner menu is designed daily to take advantage of seasonal produce, and in the month the hotel has been open, the chef has yet to repeat a menu.
The evening's dining experience is described on their website as a "supper club" where they "invite all diners to share their meal and their stories at our communal dining area". While this may sound like an introvert's worst nightmare, in practice it was more like being invited to join the McLaren-Stewart clan for a family dinner.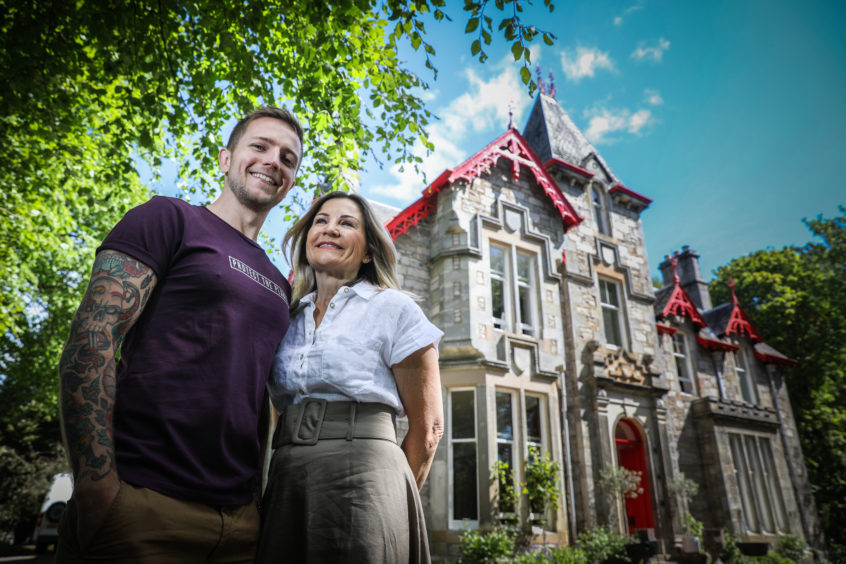 The diners were an eclectic mix of other vegans and locals who had popped in to see what all the fuss was about.
'Scotland's first' fully vegan shop opens its doors in Angus town
Head chef Luca Sordi started off the experience by explaining the menu. The first course was a whipped cauliflower with a salsa bravas yolk. This had even my cauliflower-hating husband practically licking the bowl. It was followed by a stylish bread course with almond butter, complimented with wild garlic seeds. This course was served on stones that had been foraged by the chef from the peak of Schiehallion.
The menu was designed alongside a recommended wine, a bottle of Jules Aramon. This was tailored to compliment the entire meal, in particular a filling pea and mint risotto. The final course was a red wine poached pear with Italian meringue, with additional chocolate sauce provided personally by the chef.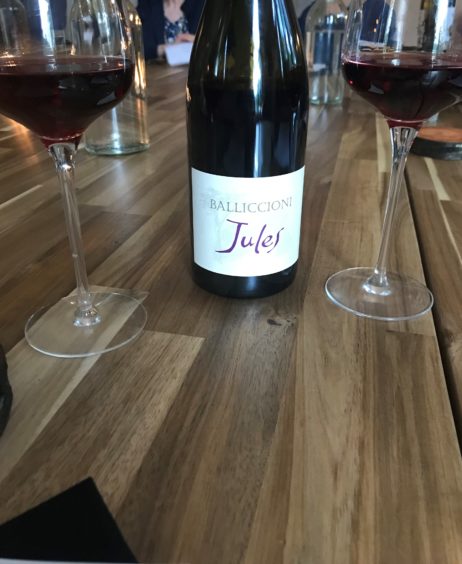 Both vegans and non-vegans demolished every course, with conversation falling away in favour of a contented silence as people ate. After dinner there was an opportunity to retire to the bar for a nightcap. The bar is stocked with vegan-friendly alcohol and serves a variety of cocktails. It will come as no surprise that we slept like babies. Our sleep was aided by a plump bed, lavender pillow mist, and absolutely no road noise.
The breakfast was one of the aspects of the stay I was most interested int. A hotel breakfast as a vegan is usually a sad state of affairs. Toast, beans, potato scone. Finding a veggie sausage is like hitting the hotel breakfast jackpot.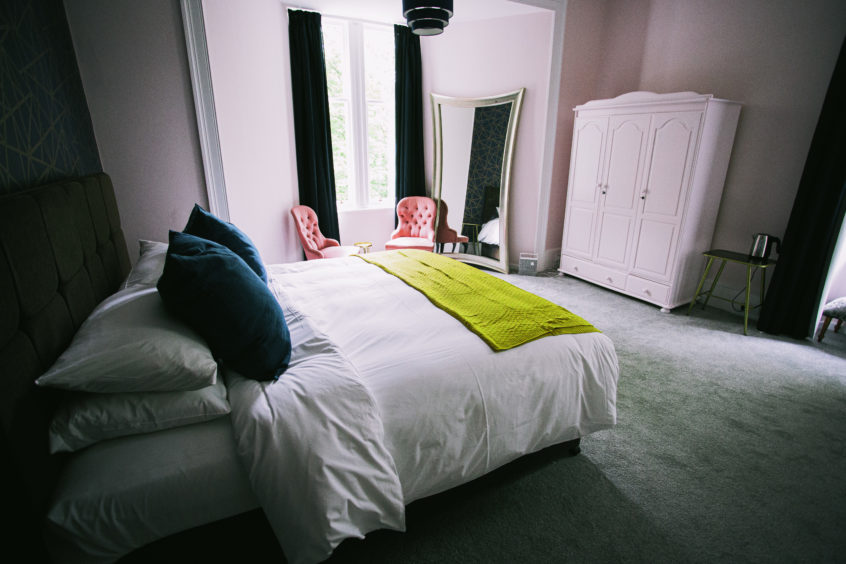 At Saorsa 1875 it's a bit different. The breakfast table was overflowing with fresh fruit, fresh sourdough bread, soya yoghurt, cereal, and chocolate spread. We were offered freshly baked croissants – which wasn't even really a question as far as I'm concerned.
What we were presented with were croissants roughly the size of your head and so buttery and flaky I'm sure there must have been some sort of voodoo involved in them.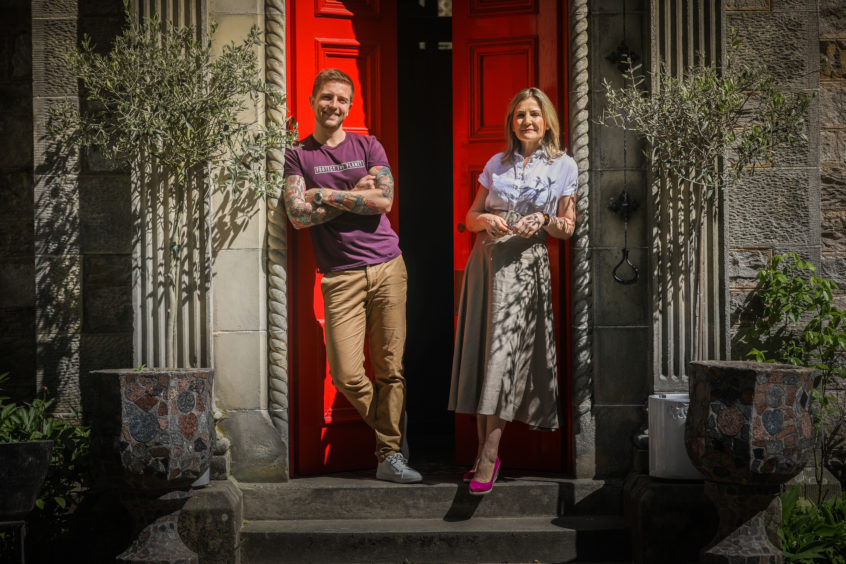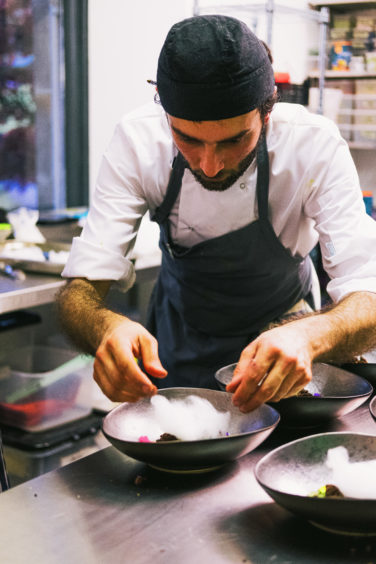 While I would have liked to see some hot breakfast options, this was several order of magnitudes better than any other hotel breakfast we have experienced.
As we were getting ready to check out, the ever-present Jack McLaren-Stewart let us in on some of the plans.
These include building a yoga studio and hot tubs, and some very exciting news and collaborations. I for one will certainly be looking forward to seeing what Saorsa 1875 do next.
Saorsa 1875 is at 2 East Moulin Road, Pitlochry. saorsahotel.com Prices start at £140 per night for bed and breakfast (for a double) or £110 for a single.