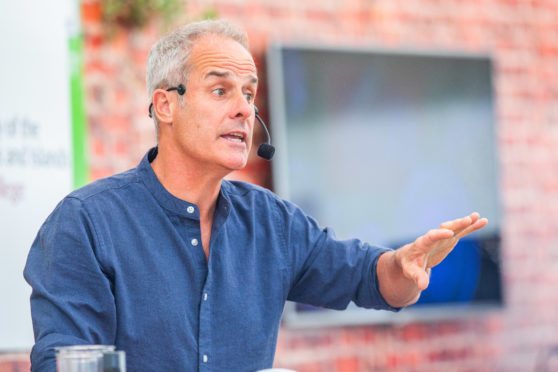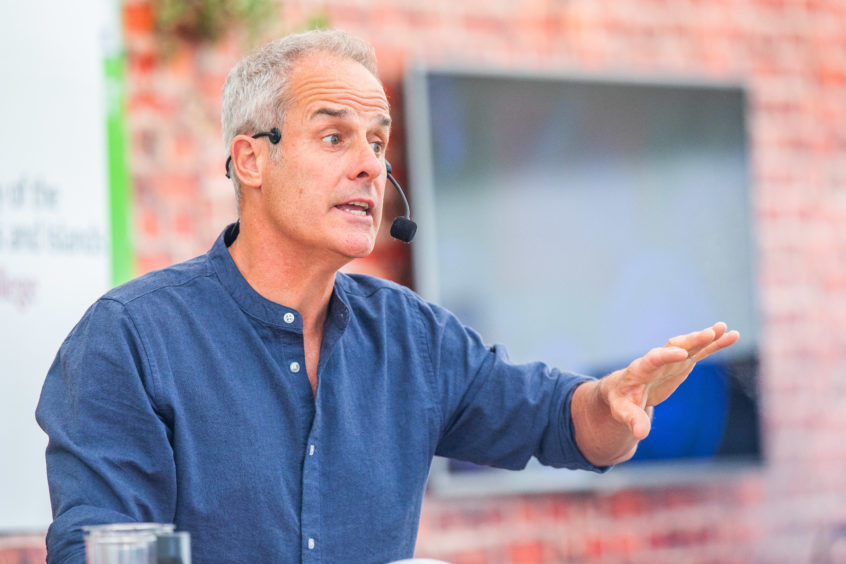 Celebrity chef Phil Vickery was among the star attractions at Scotland's only city centre farmin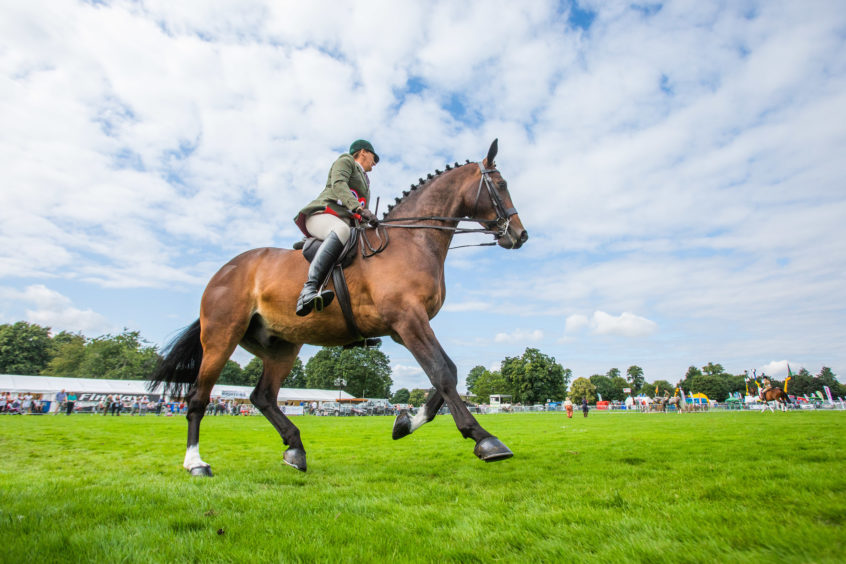 g show.
Thousands descended on the Fair City for day one of the 2019 Perth Show, now in its 157th year.
For two days, the lowing of cattle, bleating of sheep and clatter of horses' hooves will resound across the South Inch.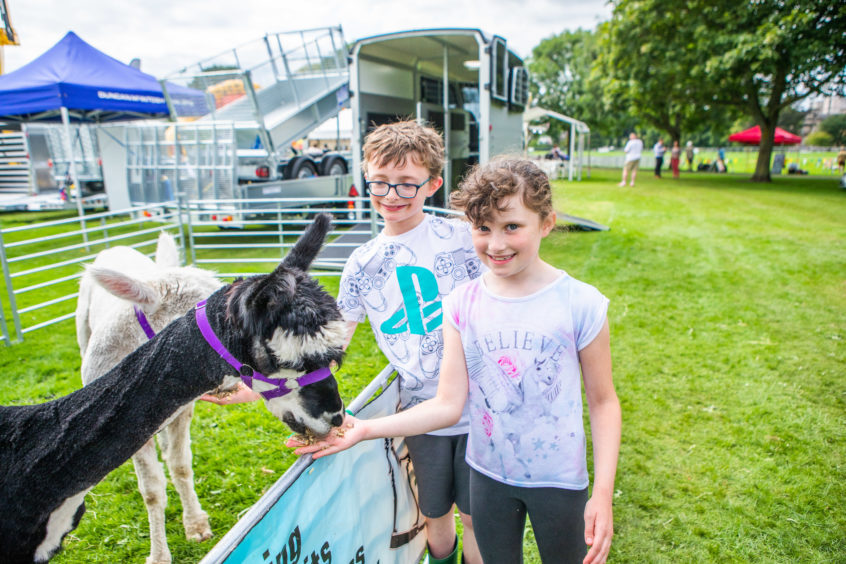 Over the decades, the event has evolved into one of the UK's leading agricultural showcases with a packed programme of farming fun, good food and equestrian events.
Vickery, best known as a chef and presenter on ITV's This Morning, launched the Perthshire On A Plate celebration, a food festival designed to celebrate the very best in local produce and culinary talent.
He hosted a series of cookery demonstrations at the show's pop-up restaurant area, backed by a trio of talented local chefs, Praveen Kumar of Perth's Tabla, Kate Thornhill from Perthshire Preserves and Jonathan Greer of the Old Manse of Blair.
Elsewhere, around 320 horses of every breed – from working hunters to veterans – vied to catch the judges' eye across 71 closely contested individual classes.
A spectacular parade of all champions and prize-winners brought the day's equestrian classes to a close.
The show also boasted around 150 traders, with everything from charities to farming machinery, clothing and jewellery.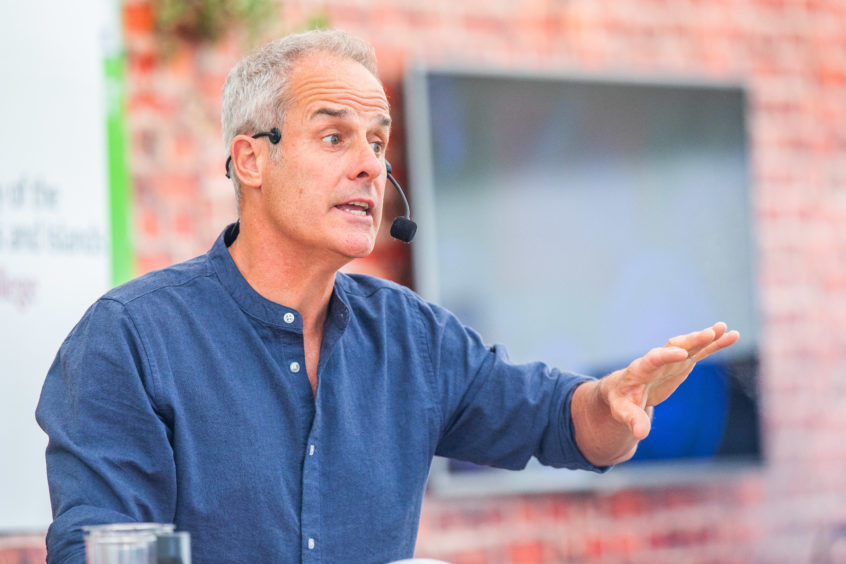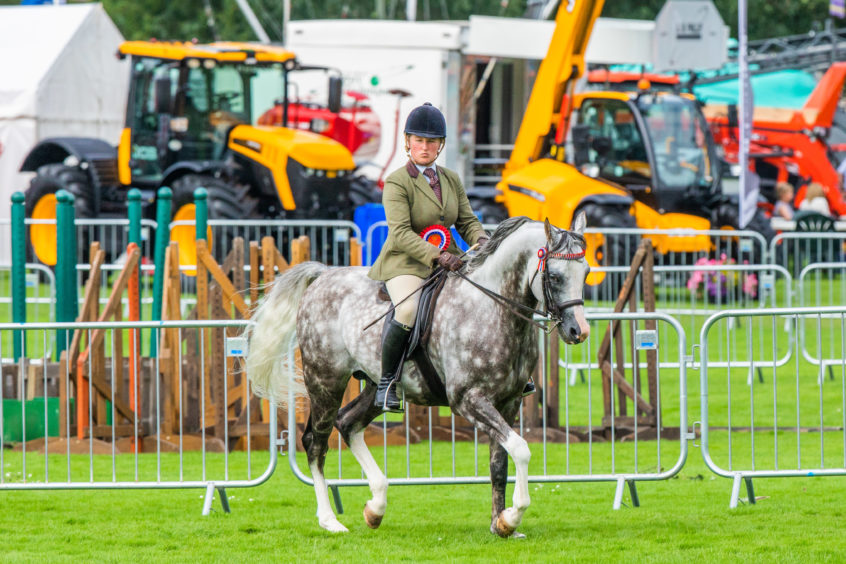 Show secretary Neil Forbes said the two-day event was organised to appeal, not only to the farming community, but also to the wider public and local residents.
"Perth show has evolved to offer a vast range of entertainment and attractions," he said. "This year builds on the successes of the most popular elements from recent years, as well as introducing new activities to appeal to young and old alike."
It is the only major farming show in Scotland to be held in a city centre.
The fun continues on Saturday with livestock judging, featuring more than 1,200 animals across 360 classes.
There will also be more cookery demonstrations, carriage driving, children's races and a dog show, to name but a few.
A grand parade of champions and prizewinners will be held towards the end of the day.