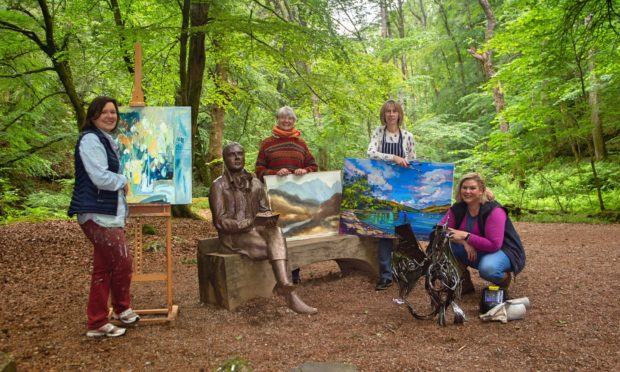 Over 140 studios will open their doors giving residents the chance to meet artists across Perth and Kinross as part of Doors Open Days next month.
Organisers have revealed the names of more than 200 artists and makers who will be taking part in this year's nine-day Perthshire Open Studios event.
There will be two showcase exhibitions where visitors can see examples of work by the many of the participants and pick up a brochure to plan which studios to visit.
There will also be photography by featured artist, the award-winning Simon Jauncey.
POS is also partnering with Perth and Kinross Heritage Trust to have artists in residence in a series of buildings across the region as part of Doors Open Day.
These are set to include Innerpeffray Library, Pitlochry Moulin Heritage Centre, Tibbermore Church, Perth Subud Centre and Meikleour Village Hall.
Glenys Andrews, Perthshire Open Studios President, said: "This year we will be welcoming visitors to enjoy the work of around 200 artists and makers in 141 studios all across beautiful Perthshire and Kinross-shire.
"It's a chance to meet amazingly creative people, some who are taking part for the first time and others who have been opening their studios since the first event back in 2008.
"Wherever you go you can be assured of a warm welcome as well as having the opportunity to see and purchase original works from the artists who created them.
"We also have an exciting partnership with Perth and Kinross Heritage Trust to have artists and makers based in some of the region's most intriguing buildings as part of Doors Open Days. This is a way of celebrating the synergy between art and architecture and highlighting the history of our area."
Daniel Postma, Doors Open Day coordinator, added:"We are delighted to be hosting POS artists in this year of arts and entertainment at several of our best venues in Perth and throughout the shire.
"This year's theme is echoed in many other venues across Perth and Kinross, be it their events or exhibited work from other artists, past and current, or the craftsmanship displayed in their buildings' vernacular and architectural design.
"The programme offered by Perth and Kinross Heritage Trust, in conjunction with Scottish Civic Trust, is perfect for dipping in and out along the different open studios routes."
The brochure is now available from local visitor centres, libraries and various arts venues.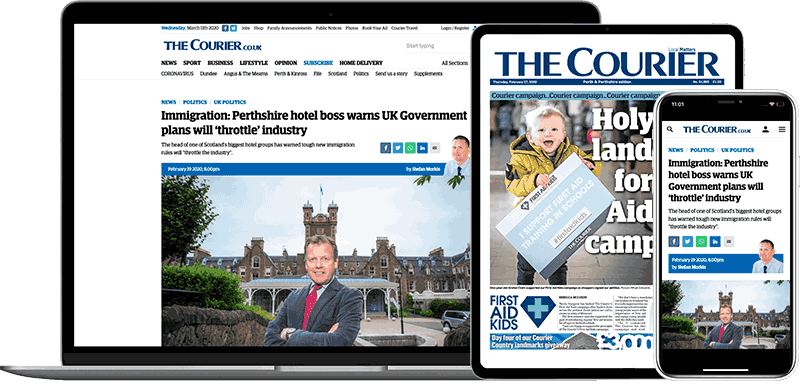 Help support quality local journalism … become a digital subscriber to The Courier
For as little as £5.99 a month you can access all of our content, including Premium articles.
Subscribe