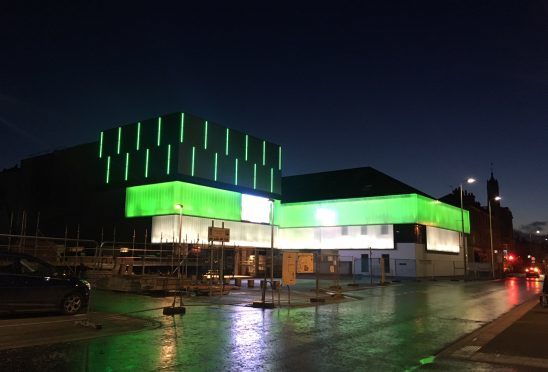 Culture chiefs in Perth have launched a bold initiative to bring classical music to a younger generation.
Horsecross Arts, the charity behind Perth's concert hall and theatre, has teamed-up with Scottish orchestras, the Gannochy Trust and transport giant Stagecoach to offer free concert tickets to under 18s.
It is hoped that young people will take up the offer, after falling in love with classical pieces used in movies, adverts and even video games.
A nationwide study of music tastes last year revealed that UK students preferred genres such as jazz and classical to electronic dance and techno.
The new offer applies to the Perth Concert Series, Perth Piano Sundays and lunchtime shows over the autumn and winter months.
James Waters, creative director for classical music at Horsecross Arts, said: "We are committed to bringing the arts to as wide a range of people as possible including isolated communities, vulnerable groups and young people.
"We already deliver an extensive community arts programme that helps those who may not otherwise get involved in what we do.
"By extending our free ticket offer to 18 and unders, we are opening our doors to a future generation of concert lovers."
He said: "We would urge young people to give it a go.
"They may not think they like classical music, but they will find that it underscores much of their lives, from films and TV to video games and adverts.
"Some of our concerts are only an hour long, some are during the day, some are on weekends, some in the evening so there will be a concert to suit everyone."
Mr Waters said: "The benefits of even a short period of musical relaxation to mental health are well-documented, so we reckon this offer will come into its own during exam time."
The new season of Perth Piano Sundays opens on September 22 with Beethoven the Great Romantic, an "emotionally intense" programme of music performed by Piotr Anderszewski.
The new concert hall and theatre brochure, which includes shows included in the 18s-and-under offer, will launch on August 14.