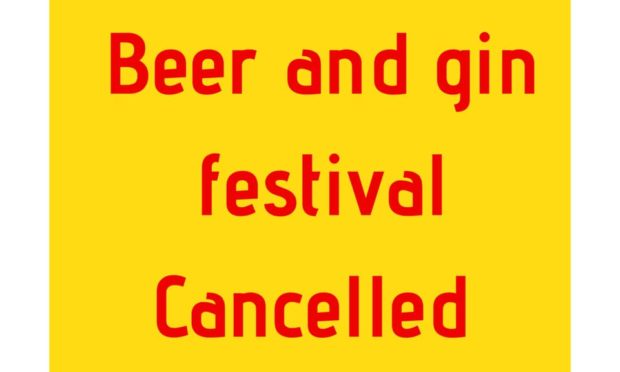 Crieff's Beer and Gin Festival has been cancelled due to the heavy rainfall set to hit Perthshire this Saturday.
Crieff and Strathearn Rugby Club, who organise the festival, said they were forced to take the decision over health and safety fears as their club house is not big enough to hold all attendees if revellers were forced inside.
A club statement said: "Due to reasons out with our control, the club has cancelled the upcoming beer and gin festival.
"The decision has not been taken lightly, however the committee has a certain responsibility over guests at the club and therefore the event has been postponed.
"The plan is to reschedule, so keep your eyes on our social media for upcoming news."
Speculation mounted online yesterday that the festival had been abandoned due to a traveller camp that set up site on the rugby pitches around four weeks ago.
However a spokesperson, speaking to The Courier today, confirmed that although the traveller camp played a small role in the decision the reason behind the cancellation was due to the expected adverse weather conditions.
A Crieff and Strathearn Rugby Club spokesperson said: "We wouldn't have enough room in the club house if the weather doesn't hold up.
"It's a licensing thing.
"We couldn't get everyone inside and it becomes a health and safety issue if we have the same number as last year which was about 350."
The club have stated that in the meantime the clubhouse and bar will be open for the upcoming Scotland tests, Crieff 1XV home games and the Rugby Word Cup.