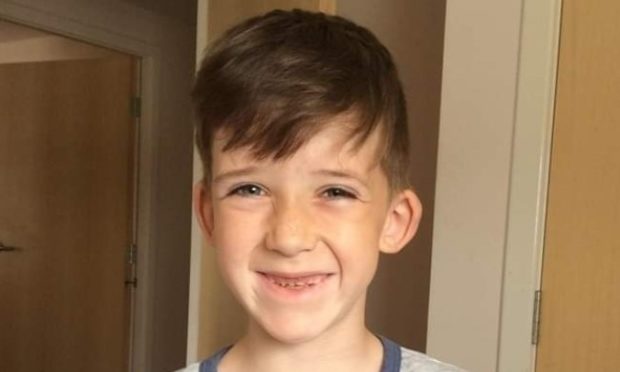 Children who witnessed a River Tay tragedy will be offered counselling by their school when lessons resume next week.
Twelve-year-old Kayden Walker died after getting into difficulties near Stanley, Perthshire, last month.
He was rescued from the water and flown to the Royal Hospital for Children in Glasgow, where he lost his fight for life two days later.
Perth and Kinross Council is leading an investigation into the youngster's death.
Kayden was a pupil at St Mungo's Academy in Glasgow and had been on a trip with a local church group when the accident happened
It is understood the Roman Catholic school is planning a Mass for Kayden next week.
Four children from the school who witnessed the tragedy will be offered counselling when they return from the summer break.
Liam McMahon, chaplain at St Mungo's, said he had offered prayers and support to relatives.
"I went to see the family this week with the headteacher of St Mungo's," he said.
"I told them that all we can do in times of heartbreaking tragedy is pray for Kayden and offer Mass."
Fr McMahon told the Scottish Catholic Observer: "That family's pain is so deep the only person that can touch that pain is God the Father, and I told the family I would pray for God to touch their pain.
"The ministry of presence is very important in these circumstances and just being there for people is crucial."
Meanwhile, a crowdfunding page to raise money for Kayden's family, to help cope with unexpected costs, has raised nearly £5,000.
The page, which was set up by a relative, states: "Young Kayden was cruelly taken away from us while on a trip with his local church group in a tragic accident.
"I am setting this GoFundMe page up to help his family with any costs that may arise from his sudden passing and to take the strain and money worries away from them, while focusing on being a family."
In a social media post, Kayden's older brother Kai said the tragedy had been an "absolute nightmare".
A council spokeswoman said: "In line with normal practice, the council will be investigating an incident that happened on the River Tay on July 29, which resulted in a fatality."
Police Scotland confirmed its inquiries into the accident were ongoing.