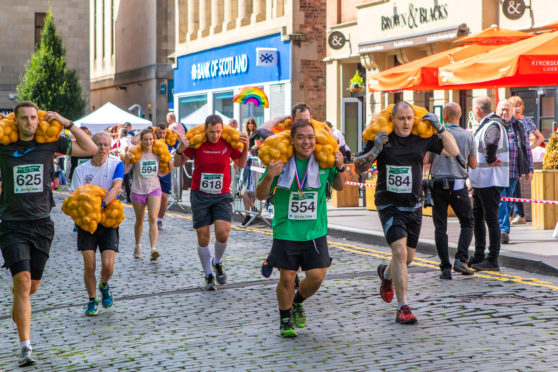 Thousands of people flocked to the streets of Perth at the weekend as the Fair City celebrated a successful, sun-drenched 'Super Saturday'.
Huge crowds descended on the city centre as it played host to six huge events in one day, including the inaugural Women's Tour of Scotland cycle race and The Great Scottish Tattie Run.
Perthshire Pride, the Touch of Tartan Perth Half Marathon, the Medieval Fayre and St Johnstone's first home league game of the season also attracted massive numbers as visitors and locals came out in their droves.
Perth and Kinross Council Provost, Dennis Melloy, said it was "one of the best days" Perth had ever had.
The Provost said: "I think the whole day has been a triumph for everybody.
"We were so fortunate with the weather but even if there had been a little shower or two everyone would still have had a wonderful time.
"It was an honour to give out the medals to the cyclists and I've spoken to several of the organisers and they were full of praise for everything Perth and Kinross and the welcome they were given.
"I've said to them that we would welcome them back anytime and they said they would love to come back."
The Provost also confirmed that serious discussions were taking place to try and bring back Super Saturday for a second year.
He said: "We sincerely hope we get to do Super Saturday next year.
"It's being talked about – it's being seriously talked about.
"It has been one of the best days we've had."
Organisers of the different events were equally as delighted with how the day turned out.
Darren Clayton, managing director of The Women's Tour of Scotland, said: "It's been a phenomenal day.
"We had a challenge on Friday with the weather, then today (Saturday) we've just had a fantastic finish into Perth.
"We've had great crowds and the atmosphere was fantastic.
"Perth has really promoted what we're trying to do here at the forefront of women's cycling.
"We're the measurement in women's sport, we've set the bar."
Terry Crossley, director of Great Scottish Events who organise the Tattie Run, said he hopes to be back again next year.
Terry said: "It went very very well. Everyone seemed to enjoy themselves.
"We had twice the number of tattie runners as we did last year, over 300, and it was very successful.
"We hope to be back next year and the event can only get better."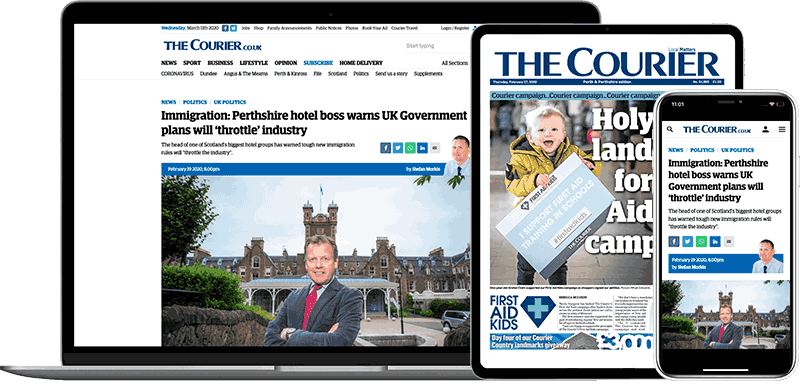 Help support quality local journalism … become a digital subscriber to The Courier
For as little as £5.99 a month you can access all of our content, including Premium articles.
Subscribe