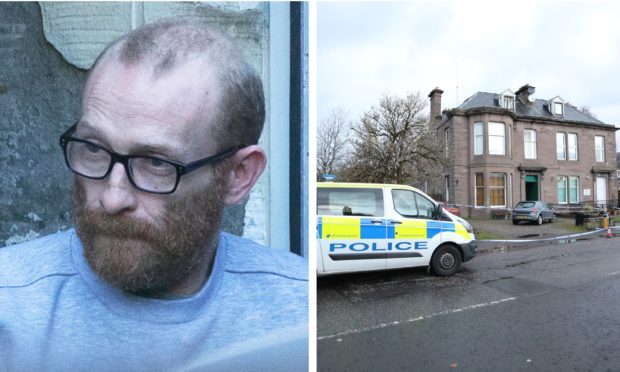 Lawyers have asked a court for extra time to assess the mental health of a Perthshire dad who knifed his sleeping 10-year-old child to death.
Andrew Morris stabbed his son Kane and tried to kill a young girl at a flat in Coupar Angus in November, last year.
The 38-year-old then turned the knife on himself, before jumping out of a third-storey window.
Morris was originally charged with murdering Kane, a pupil at Coupar Angus primary school, but in June prosecutors accepted a reduced plea to culpable homicide on the basis of diminished responsibility.
He also admitted attempting to murder an eight-year-old girl, who cannot be identified.
Morris returned to Glasgow High Court on Monday for sentencing.
However, his defence counsel told Lord Frank Mulholland more time was needed to complete a psychiatric assessment.
The court heard lawyers were having difficulty accessing Morris's patient records at the State Hospital in Carstairs, where he is being held while he awaits sentence.
Lord Mullholland agreed to adjourn the case until September 3 at the High Court in Aberdeen.
Young Kane was hailed a hero after the court heard he attempted to reach the injured eight-year-old girl, but collapsed on his way to the room she was in.
When questioned by detectives, Morris – also known as Karl – told them: "I was taking them away to a better place, away from evil."
Later he said: "I've done a horrible thing."
Last month, Kane's mother Laura Ann Gillie, 40, paid tribute to her son.
She said: "He was a brave boy and, after he was stabbed in the chest, tried to make his way through to the other room to protect the girl, but collapsed on the floor in the doorway.
"As the blade had punctured his heart, he would have died relatively quickly.
"I like to think that he just fell asleep that night and never woke up, and wasn't aware of what happened."
She said she doesn't hate her ex-husband, but was trying to understand what drove him to kill his son.
Morris, who was in the Army for five years, worked as a farm hand in a family business at Coupar Angus.
Friends had visited his home in Union Street on the night of the tragedy, and had left just him on his own in the living room, drinking a cup of tea.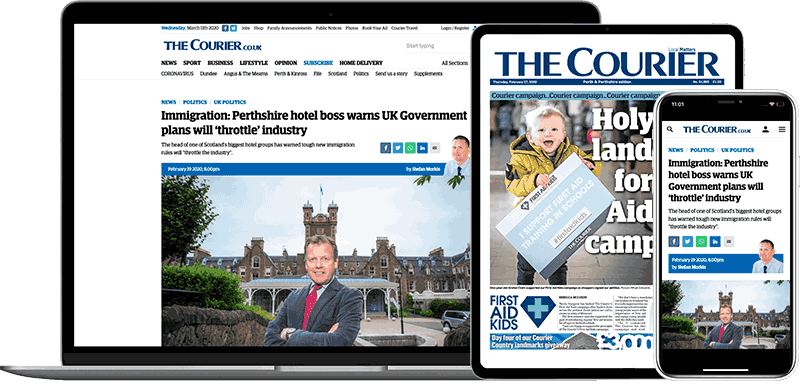 Help support quality local journalism … become a digital subscriber to The Courier
For as little as £5.99 a month you can access all of our content, including Premium articles.
Subscribe