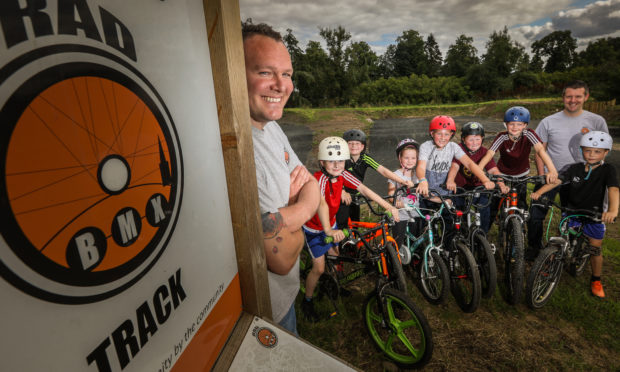 A Perthshire town's BMX park, which attracted bikers from near and far during its 1980s heyday, has been resurrected thanks to a huge community effort.
The once-thriving cycle track at Rattray, which was used by Olympian Sir Chris Hoy, became neglected and was reclaimed by nature.
As memories of the park faded, the Hatton Road site became a disused and unremarkable looking piece of common ground.
But now the track has been fully restored and re-opened for BMX cyclists and mountain bikers, after an exchange on social media spiralled into a major, four-year campaign.
But Greg Morgan, chairman of the Rattray and District BMX Club, said it wasn't an easy ride.
"I was involved in a chat on Facebook about the history of Blairgowrie and Rattray when a guy named Scott Mitchell mentioned the BMX track from the 1980s," he said.
"Over the next few days, I got in contact with Scott and asked if he would be up for trying to gain interest in reviving the old track."
Shortly afterwards, a group was formed to explore the possibility of re-using the site.
After a first meeting in the local fire station, it was agreed to get on to the site and start clearing up. Volunteers spent nearly three weeks sprucing up the track, but they found that the old jumps and ramps had been left to ruin.
It was decided to strip the site back to flat ground and start from scratch.
A £10,000 windfall from Tesco's carrier bag scheme was used to build a new track.
"It looked great, we were chuffed to bits," said Greg.
"We finally got what we wanted, a track for the community and a fun safe areas for kid to play."
To spread word about the new facility, a family fun day was planned and riders from across Scotland had agreed to come and try it out.
"Things were looking really good," said Greg. "But two days before the fun day, we had the worst weather we had seen for a long time with heavy persistent rain. The track flooded and did not drain at all."
The event was cancelled and the committee began discussions about how to pay for flood-proofing work.
"Months went by with the track full of water and now being used," he said. "Our spirits were at an all time low.
"To be honest, I think we maybe did get disheartened and lost of bit of interest. This was a shame after all the work we had done collectively as a team, going to waste."
Then the project was jump-started with funding from Perth and Kinross Council that allowed for the construction of a new track and fencing.
"As a committee we have been overwhelmed by at the support we have had," he said.
Ms Shiers added: "With sheer determination and a lot of physical hard work, the volunteers have achieved an incredible amount and the track is a testament to their commitment.
"Our challenge now is to encourage Sir Chis Hoy back to have another go."
Sir Hoy used the track as a youngster, during his competitive BMX-biking days in the late 1980s. He raced with Scotia BMX and the GT Factory BMX team.
The Edinburgh-born athlete is an 11-times world champion and six-times Olympic champion.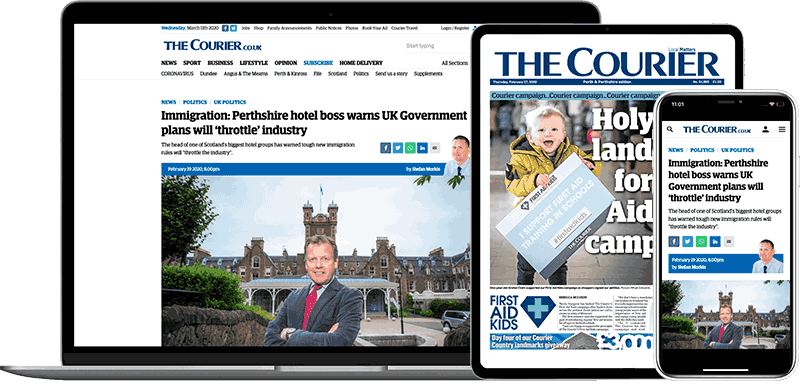 Help support quality local journalism … become a digital subscriber to The Courier
For as little as £5.99 a month you can access all of our content, including Premium articles.
Subscribe