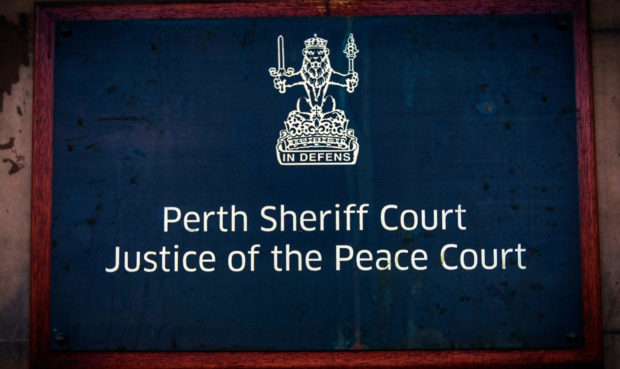 A 33-year-old man who knocked his wife unconscious and attacked his father with a bin was jailed for seven months on Monday.
James Christie claimed he acted out of character because someone had spiked his drink during a family event, causing him to react badly.
Sheriff Keith O'Mahoney said: "This included assaulting your partner to cause her to lose consciousness and only a custodial disposal can be imposed."
Solicitor David Holmes, defending, told Perth Sheriff Court: "In the run up to this he had been taking substances he should not have been.
"Something he had taken had been supplemented by someone else. They had all been drinking from a bottle and had all felt strange and unwell as a side-effect. He was sufficiently concerned by what he had done to write to the complainer.
"In terms of a spiking charge, one requires to identify the substance with which the person has been spiked, and what the impact might be, and that was not possible."
Christie, of Market Street, Aberfeldy, pled guilty to assaulting and injuring his wife on Florence Place, Perth, on May 7 last year.
He admitted repeatedly punching her head and body, seizing her by the clothing and pulling her to the ground, causing her to lose consciousness.
He also admitted assaulting Graham Small by kicking his head, as well as smashing up furniture at the Perth address.
Christie further admitted attacking his father – also James – in Aberfeldy on June 4 this year by throwing a bin towards him, pushing and spitting at him, and repeatedly punching and kicking his body.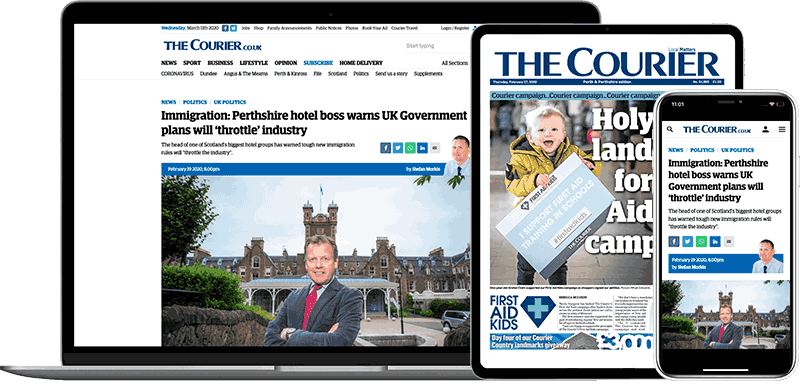 Help support quality local journalism … become a digital subscriber to The Courier
For as little as £5.99 a month you can access all of our content, including Premium articles.
Subscribe