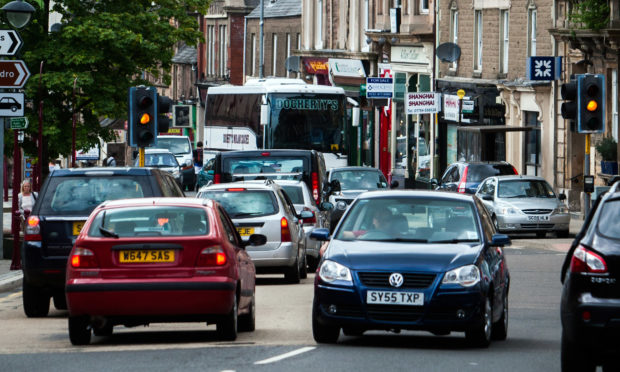 A public consultation on shaping a radical air quality plan at a Perthshire pollution blackspot attracted only a handful of responses.
Council chiefs revealed a wide-ranging package of measures to combat long-standing problems in Crieff's High Street.
One of the suggestions is to fine motorists for letting their engines idle.
The Air Quality Action Plan also proposes a study of traffic flow, a parking shake-up and a new traffic control system.
The document went out to consultation earlier this year and the public was given six weeks to offer opinions, raise objections and submit new ideas before the scheme is rubber-stamped.
However, despite two public meetings, an "extensive" social media campaign and leaflet drop, the local authority only received six written responses.
The online consultation was viewed 127 times, but only 66 people completed it.
A report will go before members of Perth and Kinross Council's environment and infrastructure committee for final approval next week.
A local authority spokeswoman said 75% of those who responded agreed air quality in the High Street corridor was poor and in need of improvement.
A slight majority (51%) said illegal parking and lorries loading and unloading were the main source of congestion.
If approved at Wednesday's meeting, the council and partner groups will review all of the options available.
"The measures which will have the greatest impact on the air quality, but will not have a significantly negative impact on Crieff town centre, will be taken forward on a progressive basis," the spokeswoman said.
Committee convener Angus Forbes added: "The council is required to develop and air quality management plan for Crieff and this plan coming before the committee is very comprehensive and detailed."
He said: "The plan lists a number of improvement measures available to us – some would represent significant changes to Crieff town centre, and some are much smaller changes.
"I would like to stress that we will not be implementing every one of the options, but we have to consider them and the potential impact they would have."
Mr Forbes said there were plans for further consultation. "We want residents and businesses in Crieff to engage with us on this," he said. "These plans are to improve the air quality in the area, for the whole community, but they do mean that we will have to make changes.
"We hope the community will be understanding and supportive of what we will be doing in the future."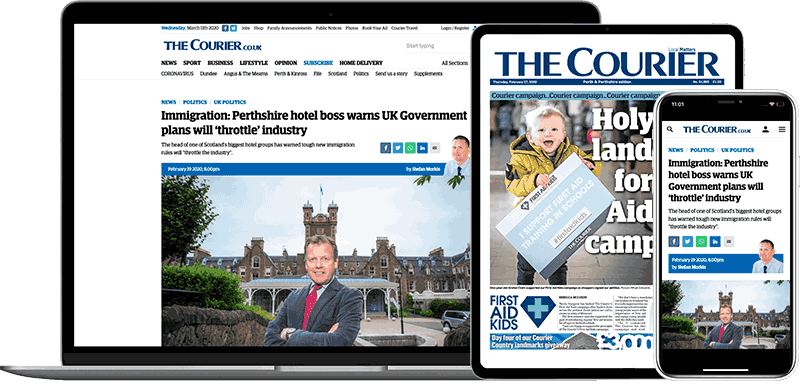 Help support quality local journalism … become a digital subscriber to The Courier
For as little as £5.99 a month you can access all of our content, including Premium articles.
Subscribe