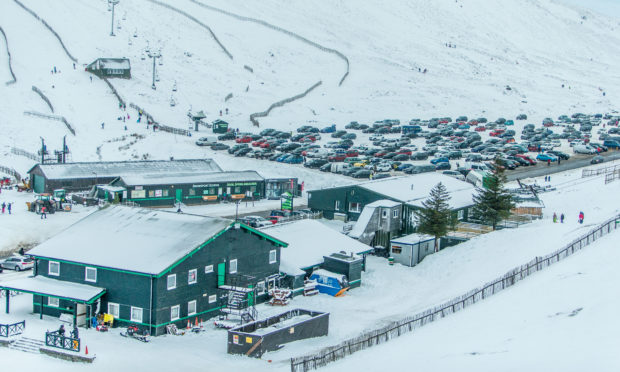 Skiers could soon be enjoying longer spells at Glenshee Ski Centre with plans being submitted for a new hi-tech artificial snow facility.
Owners Glenshee Limited want to install a state-of-the-art TechnoAlpin Snowfactory to provide plenty of the white stuff when the weather doesn't come up with the goods.
In plans submitted to Aberdeenshire Council, chartered architect Nicola Donaldson says the machine is vital to ensure winter sports lovers can continue to enjoy the fantastic slopes when snow levels are low.
Glenshee has in the past invested significantly in snow-making facilities to supplement natural snow when there is insufficient snowfall in winter, or to top up areas of high traffic when the snow base has been worn through.
Ms Donaldson says: "The snow-making facilities have, in some years, proved essential at Glenshee. In the winter of 2018-19 when natural snow precipitation was almost non-existent, mobile snow fans were used to supplement the natural snow, with manufactured snow enabling the beginners area and another longer lift to be opened for snow sports."
But the mobile snow fans require very specific conditions to operate successfully and, with the climate of the Cairngorms being maritime, resultant fluctuating temperatures and humidity, high winds, and infrequent long spells of cold weather often result in conditions not suitable for the manufacture of snow.
However, over the last two winters other snowsports centres in Scotland have successfully trialled a new type of self-contained snow manufacturing plant – the TechnoAlpin Snow Factory – which uses established cooling technology to freeze water without using any chemical additives to produce up to 200 cubic metres of snow per day at temperatures of up to 15°C.
Many snowsports resorts in Eastern Europe, Australia and New Zealand have also proven the effectiveness of the Snowfactory in areas of inconsistent snow fall.