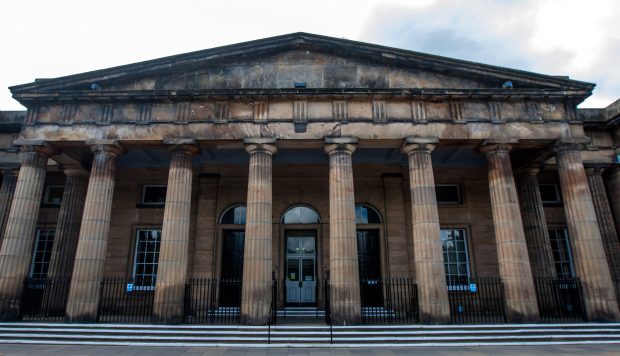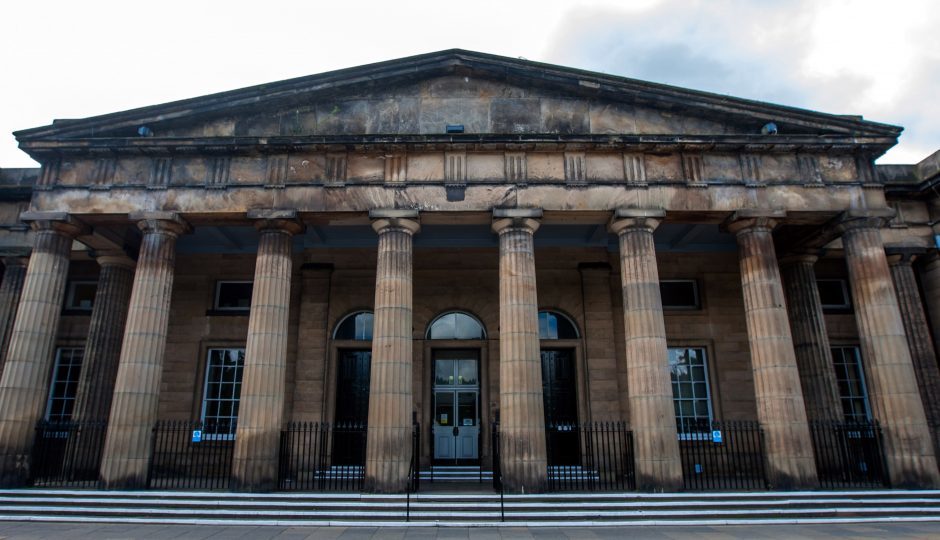 The victim of a vicious attack at the hands of her partner has been praised for her bravery.
Kaya Bartle was jailed yesterday for sitting on his former girlfriend and beating her so badly he broke her jaw, nose and both eye sockets.
His victim was praised for agreeing to give evidence against the 22-year-old, before Bartle changed his plea to guilty at the 11th hour.
The case had been due to go to trial at Perth Sheriff Court but was put off because the victim was too frightened to attend.
She arrived yesterday with the support of family and friends but when Bartle – who has a history of violence – was told that she had decided to give evidence he changed his plea to guilty.
Bartle, from Perth, admitted attacking and severely injuring his partner at St Catherine's Square, Perth, on February 17 this year. He admitted punching her repeatedly, pulling her to the ground, sitting on her and seizing her throat.
Depute fiscal Stewart Duncan told the court: "An argument ensued between the two and the accused began punching her on the face and body with both fists.
"The accused pulled her on to the floor by her hands. He then sat on her chest and continued to punch her on the face and head."
The victim's sister contacted police and when officers turned up, terrified Miss Balfour was unable to speak in front of Bartle, but silently mouthed to the police that he had been responsible.
"She was seen to point to the accused and mouth the words 'it was him'," the fiscal added.
"A CT scan confirmed she had fractures to her left eye socket, right eye socket, left jaw bone and nose."
Jailing Bartle for 29 months, Sheriff William Wood praised the victim for recovering from the attack and facing her abuser in court.
"Your victim would be weaker than you and it was a sustained assault," he said.
"The only good thing is that she was not more severely injured.
"The fact she has recovered sufficiently well to come to court is a mark of her resilience."
Solicitor Marco Buonaccorsi, defending, said the couple had been arguing when his client discovered that Miss Balfour had cheated on him.
"Essentially, he lost his temper when he was told of the infidelity. It was simply a situation that got out of hand entirely," he said.
"He went far too far and should not have raised his hands. He is deeply ashamed."
Heather Williams, manager of Perthshire Women's Aid, also praised the victim's bravery.
She said: "The sheriff was correct in highlighting the strength that so many women demonstrate when living and recovering from abuse.
"When their journey includes having to give evidence against someone who has caused, and in many cases continues to cause them fear but who they have loved, it can be doubly hard, particularly as so many women tell us that going through our justice system can in itself be traumatic.
"It's important that those affected know that there is support available to help them navigate the court processes, both criminal and civil, and that it is never their fault and there is no justification despite what might be said in court."
ecrichton@thecourier.co.uk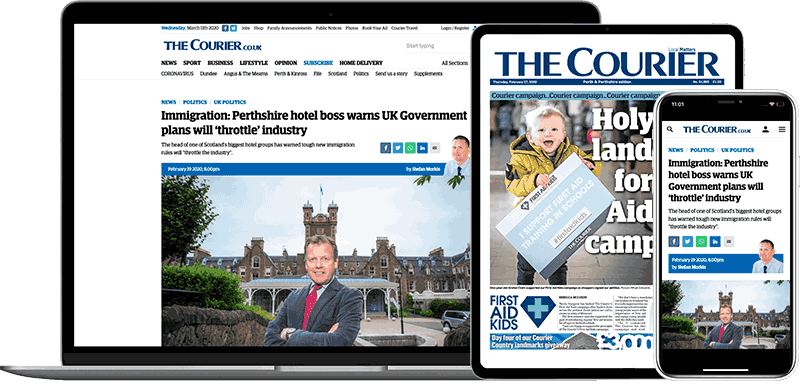 Help support quality local journalism … become a digital subscriber to The Courier
For as little as £5.99 a month you can access all of our content, including Premium articles.
Subscribe