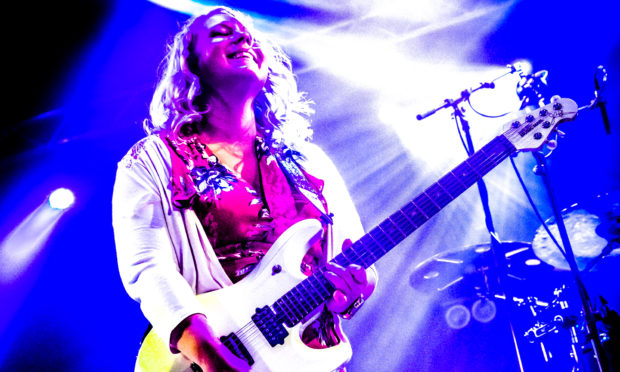 Told by major record labels at 14 that she had a "great voice, but girls don't play guitar like that", female guitar prodigy Chantel McGregor wisely ignored the comments and enrolled at the Leeds College of Music where she became the first student in the college's history, to achieve a 100% pass mark, with 18 distinctions.
Now, more than a decade after Chantel graduated with a first class honours degree in popular music and a coveted prize – the college's musician of the year award – the 33-year-old blues-rock guitarist's UK tour will see her return to a favourite venue of hers, Backstage At The Green in Kinross on August 26.
Chantel is travelling between gig venues in Yorkshire when The Courier calls her to find out what fans can expect.
Describing her music as "blues rock with a bit of improvisation", she's really looking forward to playing songs from her first two albums together with some new material.
"I've actually been in Kinross three or four times and sometimes when playing in Glasgow and Edinburgh we actually stay at the hotel the gig's at because it's such a lovely place," explains the talented Bradford-based musician.
"It's amazing who's played there and when you look around the walls there's photographs of them. It's really cool."
Chantel has been on tour since March and it's "non-stop"until Christmas, she says.
With a live album, Bury'd Alive, recorded at The Apex, Bury St Edmunds due for release on September 6, an acoustic album out before Christmas and a third studio album due out next year, perhaps it's no surprise that she doesn't have time to feel nervous on stage.
The musician, who was inspired to play by her guitarist dad as a youngster, is no stranger to accolades and has been writing and performing since childhood.
In 2011 and 2012, she won "Young Artist of the Year" and "Best Female Vocalist" respectively at the British Blues Awards.
In 2013, at the same competition, she won two categories, "Guitarist Of The Year" and "Best Female Vocalist" and again won the "Guitarist Of The Year" category in 2014.
Her debut album Like No Other, released in 2011 on her own record label, was produced by Livingstone Brown, who has worked with such artists as Ed Sheeran, Shakira, Kylie Minogue and Corinne Bailey Rae.
Her second album Lose Control, also produced by Livingstone Brown, was released in 2015.
But having listened to classic oldies as a teenager ranging from Fleetwood Mac to Jimi Hendrix and Black Sabbath to the grunge of Stone Temple Pilots, she also moved with the times by launching her own podcast last November. It's been very successful, earning a place in the iTunes Podcast Charts.
"It's just good fun," she adds. "It's not just music but chit chat and comedy as well. It went in at 53 on the iTunes comedy chart last November and went really well, so I guess I'm stuck with it now!
"New people also come to my music through the podcast which is pretty cool!"
*Chantel McGregor, Backstage At The Green, Kinross, August 26
Mundellmusic.com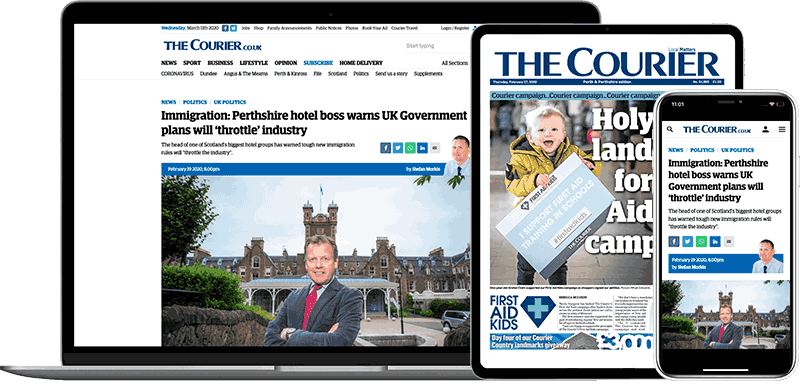 Help support quality local journalism … become a digital subscriber to The Courier
For as little as £5.99 a month you can access all of our content, including Premium articles.
Subscribe