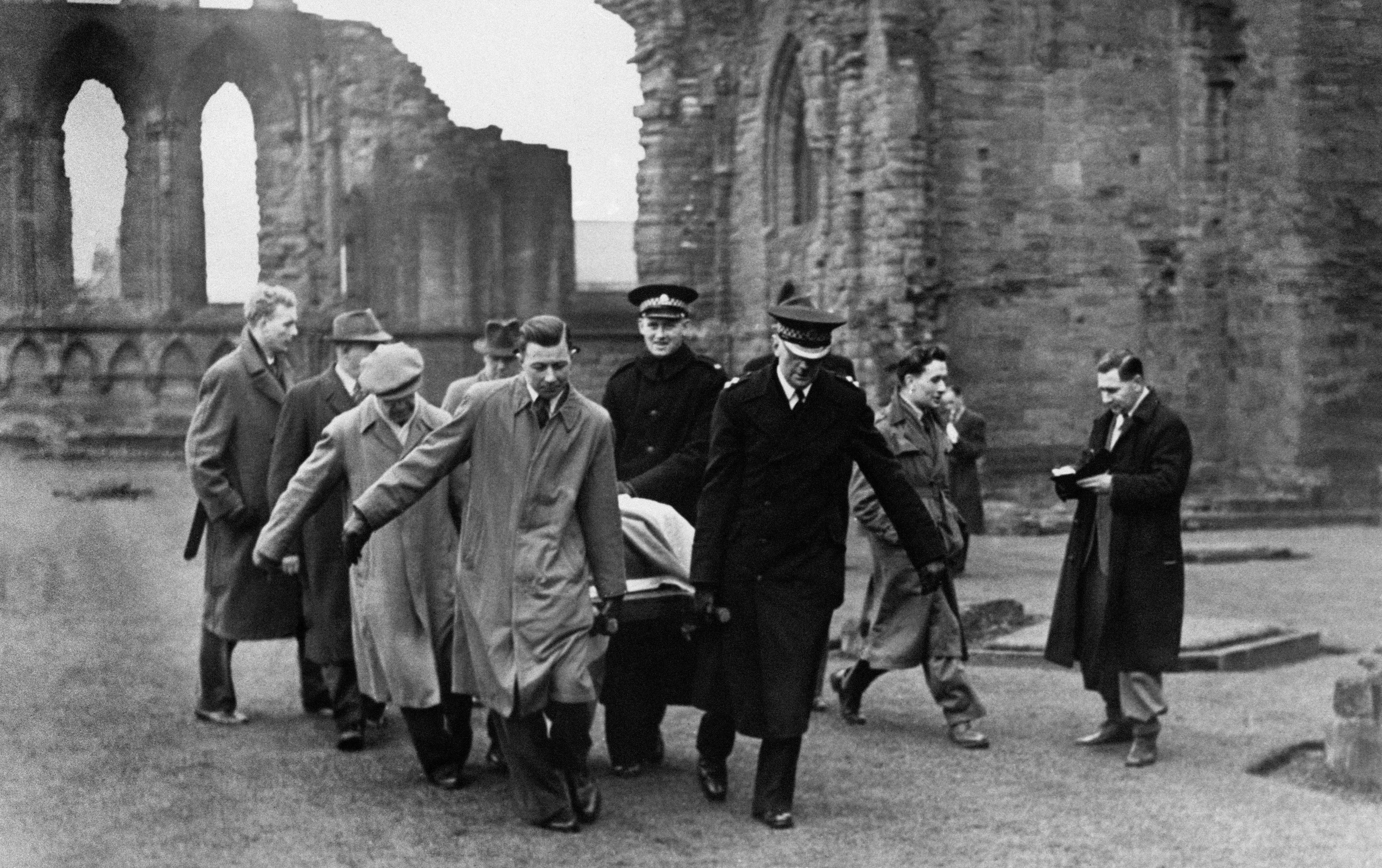 By now, you should be well versed on the truly compelling argument for bringing the Stone of Destiny back to its ancestral home in Perthshire.
If approved, the iconic artefact will be set at the heart of the Fair City's new £23 million museum, where it will go on show in its own enclosure and help bring some much needed tourism into the area.
Crucially, it will give people the chance to see one of the country's best known treasures for free, and it will encourage international visitors to explore more of Scotland.
Now that the Scottish Government has launched its all-important consultation to decide the stone's fate, it's worth taking a moment to look at Historic Environment Scotland's argument for keeping it in the capital. Maybe it's a solid case that blows Perth's bid out of the water?
Turns out it isn't.
In its submission to the Stone's Commissioners, HES concedes that a quarter of all visitors to Edinburgh Castle don't even go into the crown vault where the Stone is kept.
And of the 21 million people who did see it, only 0.2% saw it for free.
But read on, and you'll see that Edinburgh Castle has its own designs for the Stone of Destiny. Apparently, work has been progressing "since mid-2011" on a "Makers of Majesty" experience, where the Stone would be displayed in its own chamber.
Makers of Majesty? Firstly, that's an awful name, it sounds like a Spinal Tap record. And secondly, why are we just hearing about this now? You would think that, if this is such an awesome project – revamping the way Scotland's most important treasures are exhibited – someone would have announced it at some point in the last eight years.
I Googled "Makers of Majesty" in case I'd missed something, but the only thing that came up was four reviews of an old video game (and now presumably this article). There's no presence at all online, no news articles, no reports and no social media. No one had even registered the website domain name.
The truth is that moving the stone out of Edinburgh Castle will have very little impact on tourism in the capital, but it would mean the world to Perth.
Even if you never set foot inside city hall, you would notice the swell of new visitors and the knock-on growth to businesses.
We – and I mean you – have just under six weeks to make a real, transformative difference to the city. And all you need to do is make your voice heard.
Simply go to the Scottish Government's consultation page and type in one of the many, many reasons why the Stone of Destiny should come back to Perthshire.
In fact, I've made it even easier for you. Just use this simple, easy-to-remember link: www.makersofmajesty.com