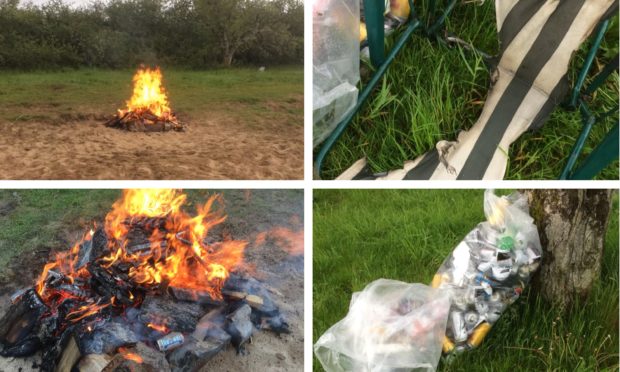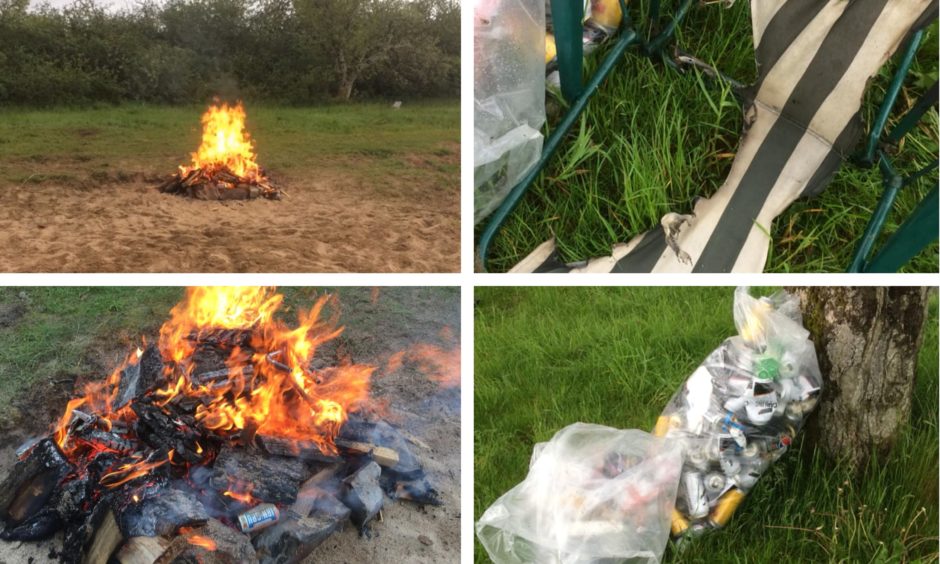 Campaigners have called for more resources to tackle the problems caused by wild campers dumping waste at a Highland Perthshire beauty spot.
The Loch Rannoch Conservation Association (LRCT) said it did not have the means to continue combating the issues on its own.
Loch Rannoch has witnessed a huge influx of campers and motorhome users in the last 18 months.
Steve Roworth, conservation officer and senior warden at LRCT, wants other agencies such as Sepa and the Forestry and Land Scotland to become more involved in preventing waste and litter being dumped at the location.
Loch Rannoch currently has hundreds of people descending on the beauty spot during busy weekends over the summer months.
Steve said: "It has been left at a local level to deal with and I don't think that can go on.
"More people are camping now. We've got 89 different locations you can camp on and  bank holiday weekends are particularly busy and we can have all of these sites filled up."
He said the group counted about 300 people, with 90 vehicles and 28 or 29 campervans, on the Easter Bank Holiday Saturday.
"That puts pressure on us and one of the main problems is where do they go to the toilet," he said.
"It's quite grim. There's people emptying toilet cassettes into the water, I've caught people doing it. That's a health and safety factor. Loch Rannoch is a source of water for homes around the loch. Then we've got the other things like litter, anti-social behaviour and tree cutting."
He said responsibility for policing issues currently fell to him and his part-time team.
Steve said: "It's all done by us at the moment and that can't continue, we don't have the resources. We're part-time so we're only looking at things on a Saturday and Sunday but during the holidays there are people here seven days a week.
"There are more motorhomes and more campervans with people travelling towards the North 500 route. We need more agencies involved. We need Sepa and the Forestry and Land Scotland and all these big letter agencies to be more involved than they are and the solution needs to be multifaceted."
A Sepa spokesperson said: "Sepa recently received a report from the LRCT of camper vans tipping foul liquid waste into the Loch.
"It is a criminal offence to illegally dispose of waste in this manner and the responsible parties could be subject to enforcement action.
"Sepa is happy to work with the LRCT to prevent similar incidents in the future."
A spokesperson for Forestry an Land Scotland said: "We have been supportive of LRCT's efforts to tackle this problem in the past.
"However, recent heavy demands on our limited resources have meant that we have not been as closely involved as we would like.
"Hopefully, we will be able to amend this in the near future."