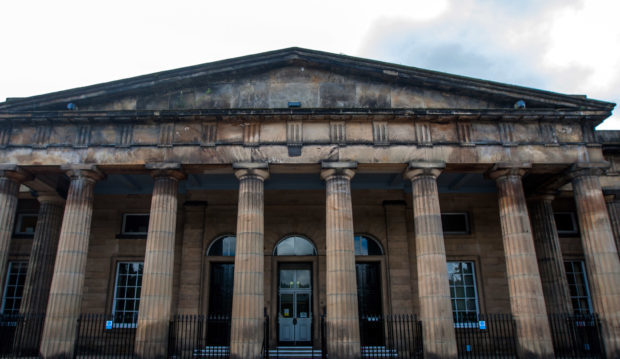 A road rage driver who chased his victim along the A9 before slamming on his brakes in front of the vehicle has lost his bid to overturn his conviction.
Mark McLaughlin was found guilty of dangerous driving at Perth Sheriff Court in March.
Sheriff Lindsay Foulis heard McLauchlin had chased down the driver of a camper van after it had pulled out in front of his Honda Civic near House of Bruar and the other motorist had made a "rude gesture", on May 27 last year.
McLauchlin then pulled in front of the camper and slammed on his brakes, causing it to perform an emergency stop, before assaulting the other driver.
Lawyers acting for McLauchlin at the Sheriff Appeal Court argued Sheriff Foulis had erred in judging the incident to be an accident.
Lawyers also claimed this driving failed to meet the standard for a dangerous driving charge, as it was at low speed, there was no loss of vehicle control and the road was quiet at the time. They conceded that it would have met the test for a careless driving charge.
However three appeal judges ruled a collision had been avoided only by the "narrowest of margins" and in forcing the camper van to take evasive action, McLaughlin's driving had fallen "far below that of a competent and careful driver".
In refusing the appeal Sheriff Peter Braid wrote: "The defining feature of the present incident in our view was not simply that the complainer had to stop quickly or that he would not otherwise have had to stop at all, but that what he had to do was to perform an emergency stop. That conveys, in colloquial terms, that he had to 'stand on the brakes'.
"In the context of a busy trunk road, where one would not normally come to a stop (in contrast, say to a junction in town controlled by traffic lights), that does constitute an accident within the meaning of section 2 of the Road Traffic Offenders Act 1988, and we have concluded that the sheriff did not err in holding that there had been an accident."
Sheriff Braid also ruled the camper van's emergency stop "was not as a result of mere inadvertence on the appellant's part, but followed his deliberately driving after the appellant, cutting in front of him and forcing him to stop, in what can clearly be seen, from the findings in fact, to be a road-rage incident.
"In our view that does fall far below the standard to be expected of a competent and careful driver, and it would be obvious to such a driver that driving in that way would be dangerous."