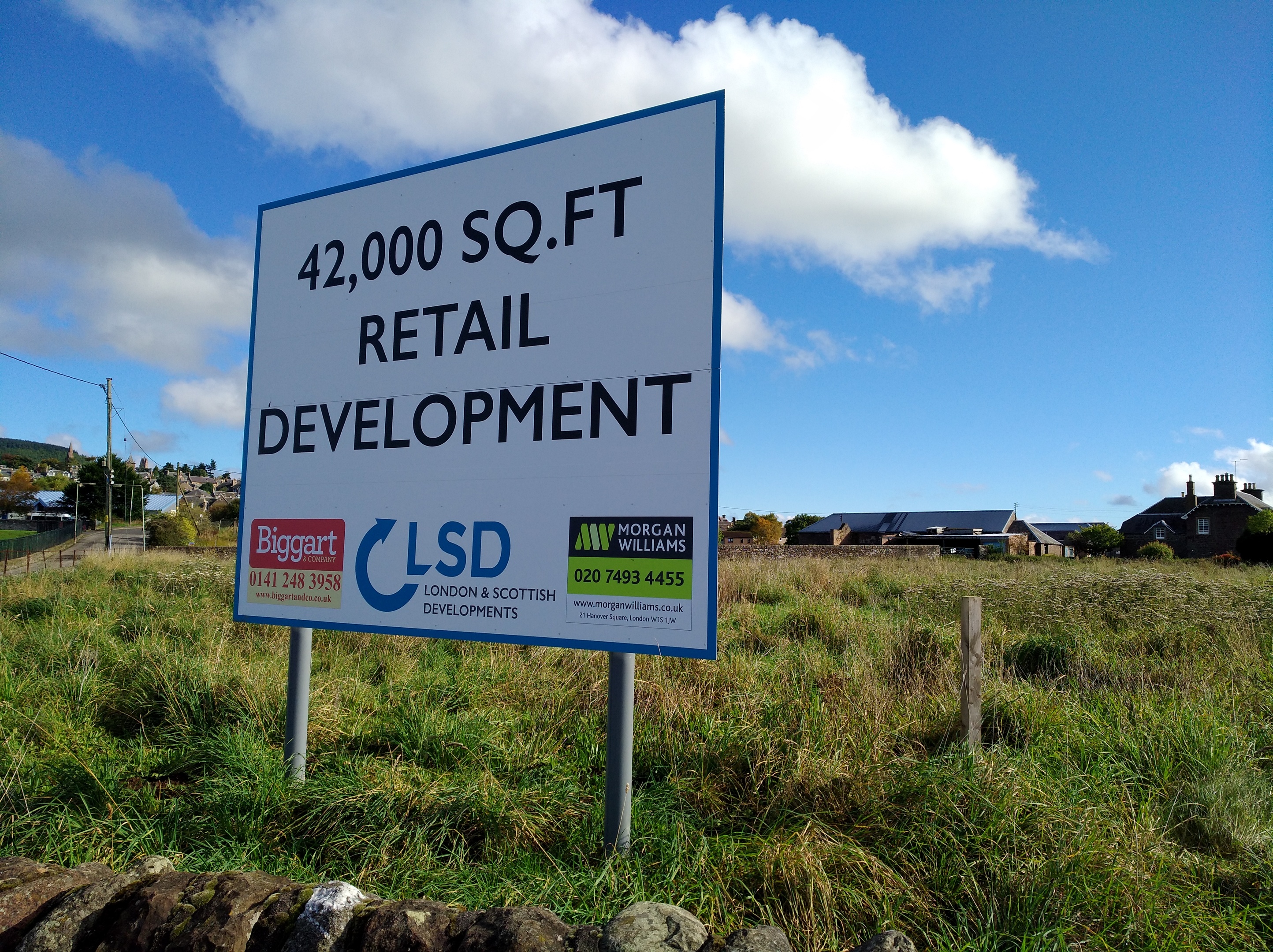 A major housing development in Crieff has come a step closer after developers submitted revised plans to build 246 new homes on the outskirts of the Strathearn town.
Ogilvie Homes submitted the plans, which also includes a play park, after Perth and Kinross Council signed off on proposals in principle for around 300 houses and a large employment area near the town's Broich Road in December 2015.
Planners had previously imposed a condition which meant the first two phases of business space, including a supermarket, had to be complete before residents moved in.
However an amendment agreed by council earlier this year appears to have sped up the development after it was confirmed 99 homes can now be occupied before the business space is complete.
Crieff Community Council had objected to the changes to the condition which included the supermarket and associated road works, arguing that its removal would postpone the economic benefits of the development.
A spokesperson for the community council said: "We believe that should remain unamended since the proposed amendment goes against the original reason for inclusion – to ensure implementation of the employment land component of the proposal as this is the element of the proposed development which is considered to bring economic and social benefits to the area."
The community council also raised concerns over the suitability of Broich Road for a development of its size over road safety fears.
The spokesperson said: "Crieff Community Council wishes to express concerns over the totally inadequate nature of Broich Road for current traffic conditions – prior to commercial and housing development."
Broich Road has long been an area of concern for Crieff residents after a woman suffered serious injuries in 2015 when she was pinned against a wall by a bus on the road.
Last year Perth and Kinross Council set aside £320,000 to carry out road safety improvement works on the accident blackspot but these works have yet to begin.
The council is expected to claim back the cost of the road safety works through the three phases of developments on Broich Road.