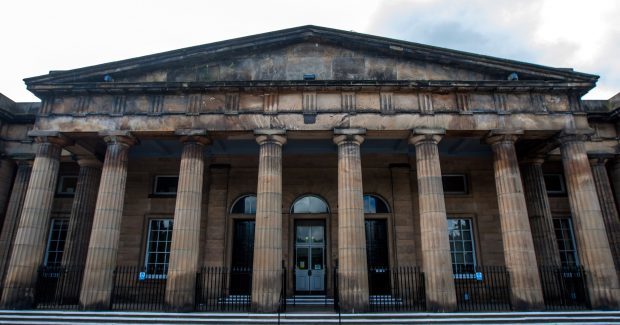 An alleged benefits cheat who claimed she struggled to walk 100m was secretly filmed after being seen running 5k races, the head of the investigation team told a trial yesterday.
Beverley Dott, 51, was placed under covert surveillance by investigators from the Department of Work and Pensions after a member of the public tipped them off.
Perth Sheriff Court was told Dott was seen going for regular unaccompanied walks and runs and was far more mobile than she had told the benefits agency.
Investigation leader Fiona Aitken told the trial: "The allegation came in that there was a doubt about Mrs Dott's ability to carry out her day-to-day functions.
"She had been seen walking on a regular basis and was undertaking 5k runs. "
Mrs Aitken told the court Dott's original claim forms – from shortly after she was diagnosed with multiple sclerosis in 2008 – were recovered.
In them, Dott had said she could only walk 100-200m without discomfort and took around a minute to cover 40m.
She filled in the claim form by saying that she could only walk with someone supporting her and had serious balance and mobility problems.
Mrs Aitken said an undercover team filmed Dott on four separate occasions during the first few months of 2017.
She told the trial the footage was studied and Dott was interviewed.
Mrs Aitken said the DWP did not dispute Dott's medical condition but believed the effect it had upon her was less than she had been claiming.
Mrs Aitken told the court Dott had claimed £13,213.25 between July 2 2014 and September 12 2017. That is the figure she is accused of fraudulently obtaining by failing to notify the DWP of a change in her condition.
The trial, before Sheriff Keith O'Mahoney, continues.