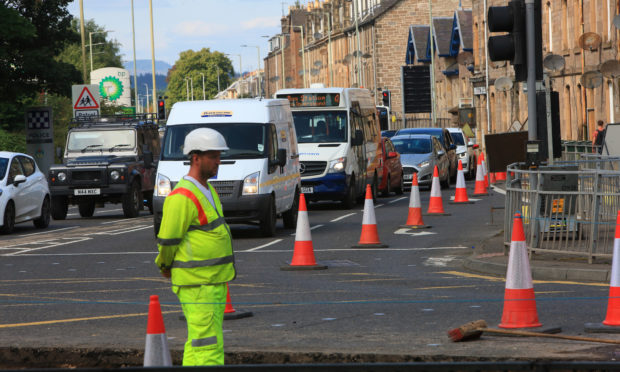 Part of Perth city centre is expected to grind to halt as road crews set to work on a 10-week programme of improvements.
An overhaul of the busy Barrack Street junction with Caledonian Road started on Monday and delays were not as severe as expected but rush-hour commuters have been warned they will face hefty hold ups as the works go on.
The operation involves installing new traffic signals, resurfacing the carriageway and pavement, and a redesign of the junction layout.
The bus lane, which is said to be "under used", will be replaced with a cycle lane.
Perth and Kinross Council said, once complete, the junction will be more pedestrian friendly and safer for routine maintenance.
But the authority has warned drivers to expect delays, and have recommended diversions that will take them around the city centre.
City centre councillor Eric Drysdale said the roadworks will cause upheaval, but will be worth it in the long run.
"This a key junction in Perth, so there is undoubtedly going to be inconvenience for motorists," he said.
"However, I think that the improvements will have real benefits, not just for local drivers, but for people visiting the city.
"There really is no good time for this work to be carried out. Pushing it back to the winter months could create a new set of problems but I am hoping that the work will be completed ahead of schedule."
The operation has been broken down into three phases. For the first six weeks, three-way temporary traffic lights will be put in place at the Barrack Street/Caledonian Road junction.
From October 7, the junction will be closed during the daytime to northbound traffic for four weeks.
The final two-week stage is scheduled to get under way from October 7 and will involve a full closure of the junction and Barrack Street each night from 7pm to 6am.
A council spokeswoman said: "Regrettably, there will be inconvenience caused whilst the works are taking place, however, this shall be kept to a minimum.
"During the works, the temporary traffic signals will be manually controlled by the traffic management operatives to ensure traffic flows as efficiently as possible.
"Additionally, our Urban Traffic Control Team will be monitoring the traffic lights within the city centre throughout the works and can intervene as and when required to keep traffic moving in the city centre."
During road closures, traffic will be redirected via Caledonian Road, Glasgow Road, Broxden Roundabout, and along the A9 bypass to Crieff Road and Dunkeld Road.
Buses will be diverted via Muirton and North Muirton.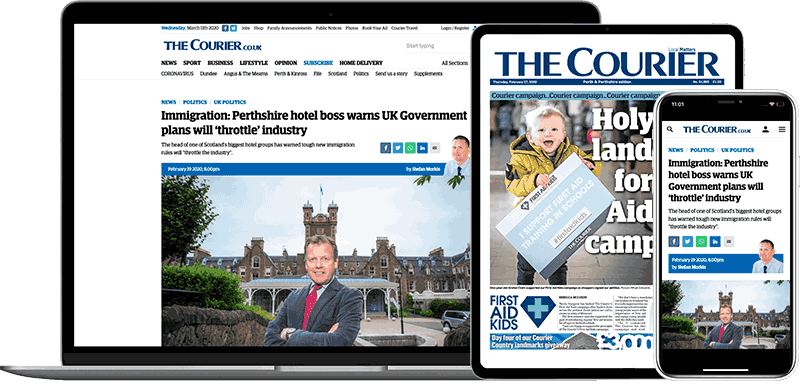 Help support quality local journalism … become a digital subscriber to The Courier
For as little as £5.99 a month you can access all of our content, including Premium articles.
Subscribe