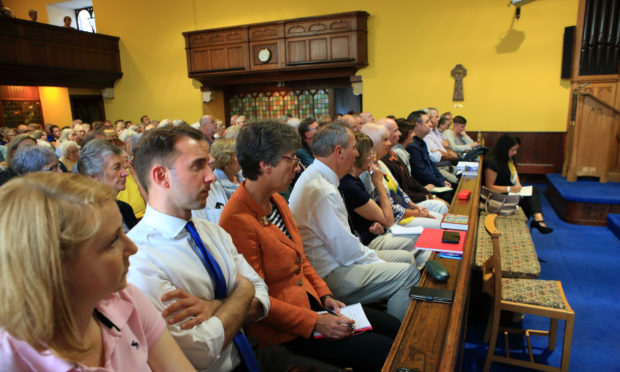 A Perthshire MP has called on NHS Tayside to investigate their actions surrounding the closure of a busy village GP practice.
The health board came under fire at a public meeting in Bridge of Earn on Monday night, attended by local politicians and more than 200 anxious patients following the decision to close the outdated practice on Friday, on the back of its two doctors resigning.
NHS Tayside bosses confirmed letters were sent out that day informing villagers where they would be receiving primary healthcare for the next 12 weeks, but were lambasted for leaving it so late to contact the 3,500 affected patients.
This is the first formal correspondence Bridge of Earn residents have received since the doctors handed in their notice three months ago.
Failing to communicate with patients and allowing the situation to deteriorate to this point has been condemned by Ochil and South Perthshire MP Luke Graham.
The Conservative has now demanded that health bosses analyse the past three months to provide an explanation into the "unacceptable" lack of communication.
Mr Graham said: "The level of communication has been outrageous.
"Days before the surgery is due to close, patients are left with no certainty about their new surgery or if they will have their records by the Friday deadline.
"I have spoken directly with the GPs and the NHS Tayside chief executive to try and find alternative solutions to keep the practice open in the short term.
"In the meantime, when Holyrood resumes, we need an inquiry to hold NHS Tayside to account. The community have been badly let down, and people have a right to know why.
"We need to get transparency about how the decision came about and hold those people to account. That's why we need to have an inquiry.
"If NHS Tayside don't do it themselves, then I'll be appealing to Holyrood and higher powers if need be to make sure those individuals and the institution are held to account.
"There are a lot of angry people here. Our job is not to get more angry, but to try and find solutions from it."
A statement from NHS Tayside and Perth and Kinross Health and Social Care Partnership said another meeting was held on Tuesday to discuss contingency plans.
It added: "It was recognised that many local people have been upset with the process and therefore all involved are committed to learning lessons from what has happened and working together to identify ways of improving primary care services for the future.
"Following the Earn Community Council meeting on Monday it was really clear to both NHS Tayside and the Perth and Kinross Health and Social Care Partnership that the community in Bridge of Earn and the surrounding areas want to be involved in shaping health and social care services going forward.
"Both organisations are committed to making sure that there is now improved communication and involvement with the local community regarding the future delivery of primary care services in the area and we look forward to working with the community to explore services tailored to their needs."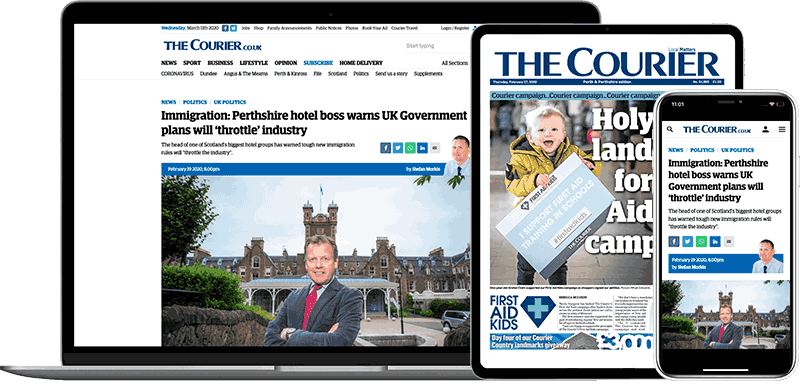 Help support quality local journalism … become a digital subscriber to The Courier
For as little as £5.99 a month you can access all of our content, including Premium articles.
Subscribe