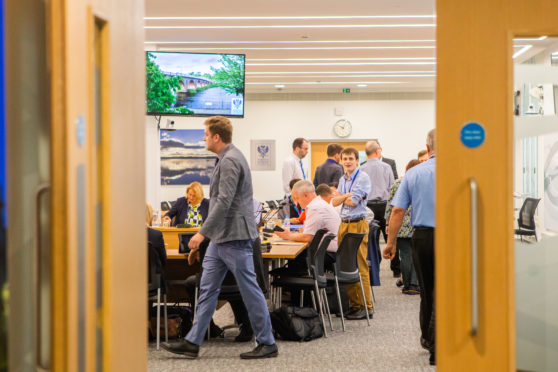 The leader of Perth and Kinross Council has admitted his decision to suspend two councillors has left his administration in a precarious position.
Murray Lyle has called an extraordinary meeting to decide the future status of councillors Colin Stewart and Callum Purves.
The pair were removed from the Conservative-led administration, after complaints were made about their "conduct and behaviour" to the independent Standards Commission.
It followed a chaotic meeting of the Integration Joint Board (IJB) in July.
Now both men face being ejected from the board. Mr Lyle will make a motion at a special meeting on Monday, calling for the pair to be taken off the IJB and replaced. His plea is expected to be challenged by other councillors.
"I have asked them on two occasion to resign from the IJB and they have not accepted that offer," Mr Lyle said.
"I don't know what is going to happen on Monday, but if an amendment is raised against my motion, it will go to a vote.
"Bearing in mind, by suspending these councillors we have moved ourselves into a minority administration, it is going to be a totally different ball game for us.
"Potentially, if councillors Stewart and Purves brought a motion to bring down this administration, it might be supported. I don't suspect that will happen, however."
Mr Purves said he was left "somewhat perplexed" by Mr Lyle's remarks.
"It almost seems as if he wants an excuse to vacate the administration of Perth and Kinross Council," he said.
"We remain Scottish Conservative and Unionist Party councillors, although we are now a group of two. We are not in a formal alliance with any other group – nor do we intend to be."
The IJB meeting was held to discuss an independent inquiry report by Dr David Strang regarding the mental health provision across Tayside.
The public meeting was cancelled at the last minute, with mental health groups who had turned up to hear Dr Strang asked to leave the council chambers.
Mr Purves and Mr Stewart argued against the meeting being held in private at the last moment.
Mr Stewart said: "We shall continue to vote in the best interests of our constituents and in line with the commitments we made in the local elections, our local government manifesto and national party policy.
"We shall support proposals from any other groups where our objectives align, as our constituents would expect us to."
Councillor Dave Doogan, leader of the local SNP group said: "There is clearly significant fractures in the administration which need to be reconciled.
"As leader of by far the biggest opposition group, the SNP will reserve the right to work with any and all members of the opposition if it is in the interests of the SNP's priorities and our manifesto but crucially, it has to be in the interests of the people of Perth and Kinross."
Independent councillor Xander McDade added: "Given that the opposition groups now comprise a majority of the council, it is appropriate that the political balance on the council's committees and sub-committees reflect this.
"It is quite an incredible achievement for an administration to start with a majority of 10 and reduce it to minus two in the space of 28 months."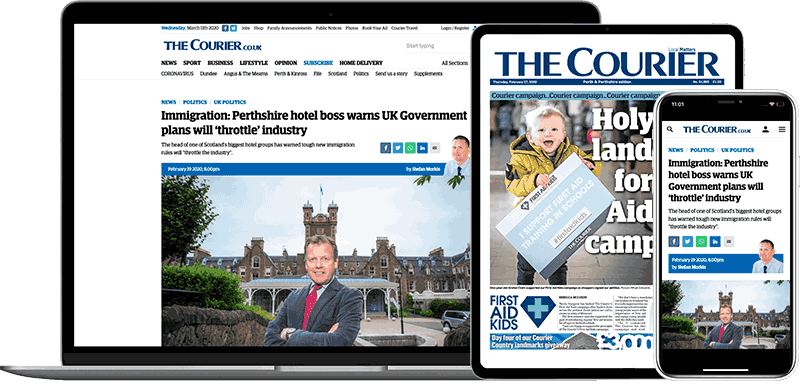 Help support quality local journalism … become a digital subscriber to The Courier
For as little as £5.99 a month you can access all of our content, including Premium articles.
Subscribe