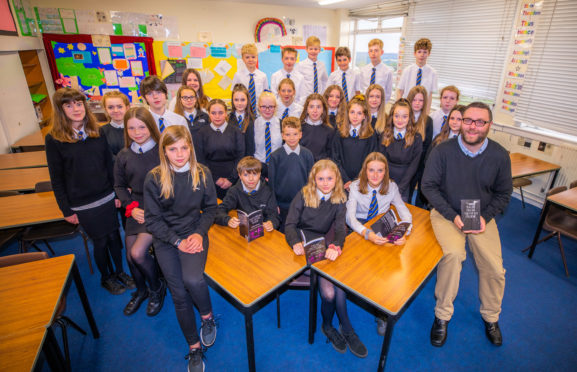 Pupils of a second year English class at Perth High School have become published authors after writing a book in aid of a global charity.
Class 2B1 produced their book, entitled 'Tales from the Fifth Floor: 30 Short Stories', and were involved in the whole process, from writing it to selling copies to family and friends.
Proceeds from the book will go to the World Wide Fund For Nature (WWF).
The pupils' English teacher, John Caldwell, said: "The class has a number of good writers in it and I wanted something to bring that together.
"The idea was to combine the writing with raising money for the charity, so it will be interesting to see how much they raise."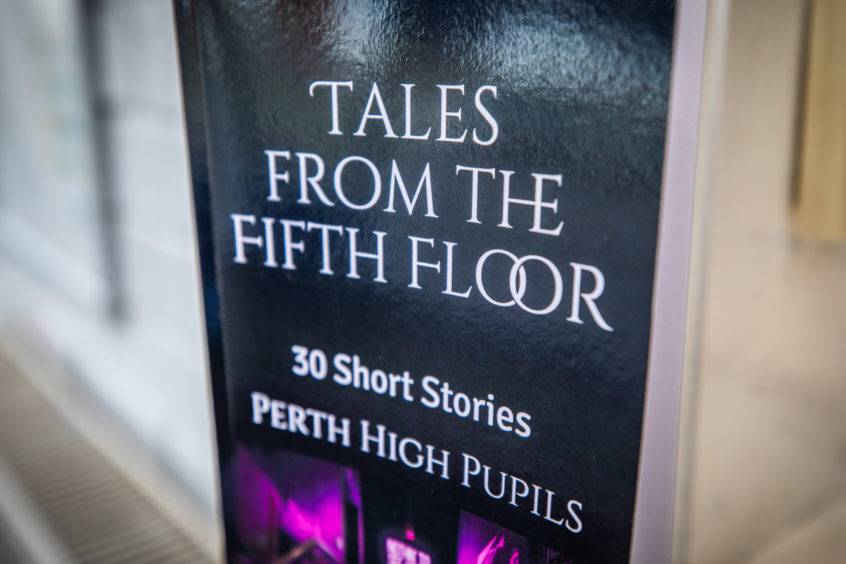 The book's title was inspired by an urban legend that the high school has a secret fifth floor. This legend has been passed down through generations.
As part of their project, the pupils, in pairs, groups or individually, chose a charity they wished to nominate to receive the book's proceeds. They then presented their reasons why their charities should be chosen, and the class voted for WWF.
The winning charity was chosen by two boys in the class, who delivered a moving presentation in their bid to secure the money for it.
They said: "We were surprised but so glad that the class chose a charity that helps the whole world."
Mr Caldwell said this initiative was the first of its kind for the school, and that he wanted to something "a bit different" for his pupils. It is something he said he would do again.
He added: "I would make it bigger [next time] and use more classes.
"I would also use poetry to make it easier to edit."
On learning of the pupils' fundraiser, Lisa Talbot, funding and partnership manager for WWF Scotland, said: "We are really honoured to be the class' chosen charity to receive donations from your book sales."
The Scottish branch of the charity also praised the class, taking to social media to express their gratitude.
They said on Twitter: "A talented class at Perth High School have written a book and it's been published! We're so chuffed they have voted to give proceeds to WWF."
All profits raised from each copy of the book sold are being donated to the charity.