Police are using drones to search a fire-ravaged Perth shop, amid fears a man died in the blaze.
Investigators have confirmed they believe someone was inside the B&M building when fire broke out in the early hours of Saturday, August 24.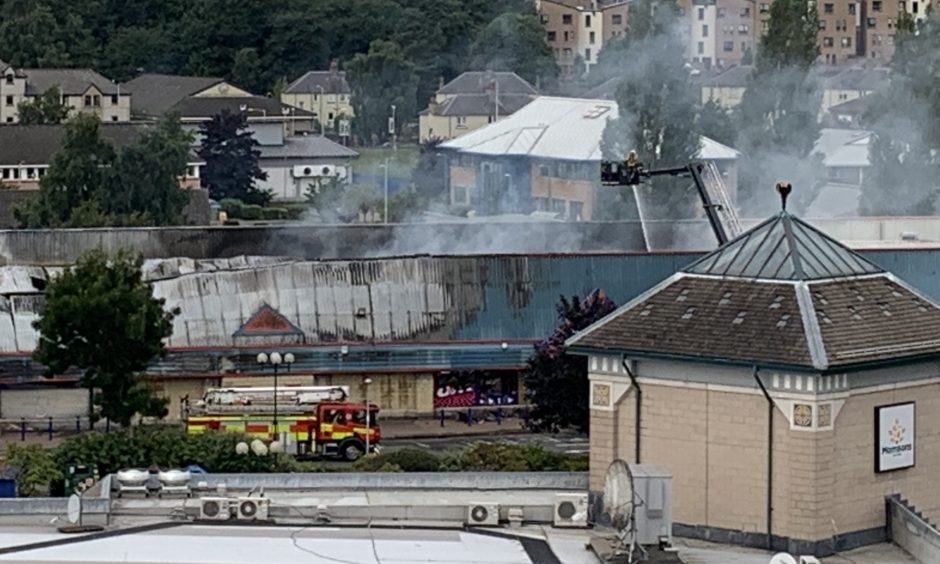 It is understood CCTV captured a figure entering the building, shortly before it erupted in flames.
However, a trawl through the security camera footage has failed to find any evidence the man got out.
Chief Inspector Ian Scott said on Friday police are working with the family of the man they believe was trapped inside.
Construction crews are dismantling the extensively damaged property, while drone cameras have been used by detectives to check inside.
B&M fire: Police working with family of man feared dead in Perth superstore
A full search will be carried out only once the shop is deemed safe to enter.
The cordon around the site has been widened out, with pedestrian access blocked between Morrison's supermarket and Glasgow Road.
Mr Scott, the area commander for Perth and Kinross, said: "Our enquiries have given us reason to believe that there may be a person within the building.
"Our investigation into the fire is being conducted with this possibility in mind, and efforts are continuing to make the building safe to enter – at which point it will then be fully examined.
"We believe that we know the identity of the individual, and specialist officers are providing support to their family at this time."
He said: "The damage to the building is extensive and we are working closely with the Scottish Fire and Rescue Service, and other partners, to establish the full circumstances.
"We will maintain a police presence at the scene until the investigation is complete.
"This may take some time, and I would like to thank the local and business community for their support."
Police believe that the fire was started deliberately, and launched an appeal for witnesses earlier this week.
Around 50 firefighters were scrambled to the store at St Catherine's Retail Park just after 2am on Saturday.
Train services were halted for a period as the shop backs onto the main rail line through the city.
More than 30 animals had to be rescued from neighbouring Pets At Home.
A B&M spokeswoman confirmed on Friday that staff had been temporarily transferred to other branches.