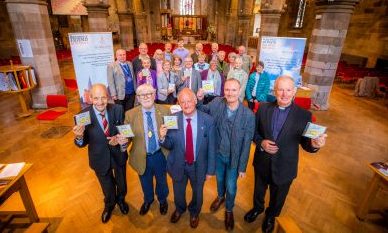 For quarter of a century, the bells of Perth's oldest building have rung out across the city centre.
Fans can now enjoy them whenever they wish, in the comfort of their own homes.
The city's official carillonneur Dr Ian Cassells has launched a CD of carillon music, The Bells of Perth.
Chairman of the Friends of St John's Kirk, Dr John Hulbert said: "The idea of a CD was on the table for a long time but the cost of getting a commercial company to record it was going to be prohibitive.
"Then Jeffrey Anderton came along. Jeffrey was an amateur, but had all the necessary skills and equipment to produce a top quality CD – but of course, with it being Jeffrey, there was to be no charge.
"Tragically, Jeffrey quite suddenly became very ill, and died before we had advanced very far.
"However, I think it is fair to say that without his initial injection of enthusiasm, we might never have got started."
Mr Anderton's help proved vital in launching the CD. Following his death, Dr Cassells was connected with Nick Green of the audio engineering department of Perth College UHI.
Dr Hulbert said Mr Green "brought academic rigour to the enterprise".
Dr Cassells spoke of the importance of the instrument itself. He said: "It is a very valuable instrument because it's quite rare."
The CD was produced by Birnam CDs with the music having been on a memory stick. The sleeve of the CD was designed by former Perth and Kinross Provost Dr Hulbert's wife, Sara, a graphic designer.
Dr Hulbert also highlighted the "encouragement and support" of the minister of St John's, the Rev John Murdoch, which was deemed "vital to the project".
Rev Murdoch said: "Having a CD brings the music into the 21st Century as people tend to just hear the chimes when they ring at the church."
St John's Kirk has 63 bells in total, more than any other building in the UK. The carillon is formed of 35 of those bells.
The carillon of bells was commissioned in 1934 and includes some kirk bells which date back to the 16th century.
Dr Cassells has been playing in Perth for over quarter of a century and his talent as a carillonneur is highlighted by his career prior to the launch of his CD.
In 2017, he represented the UK at the World Carillon congress in Barcelona, and has played throughout the UK and Europe.
He also played the carillon at the First World War commemoration of the Battles of Ypres in 2018.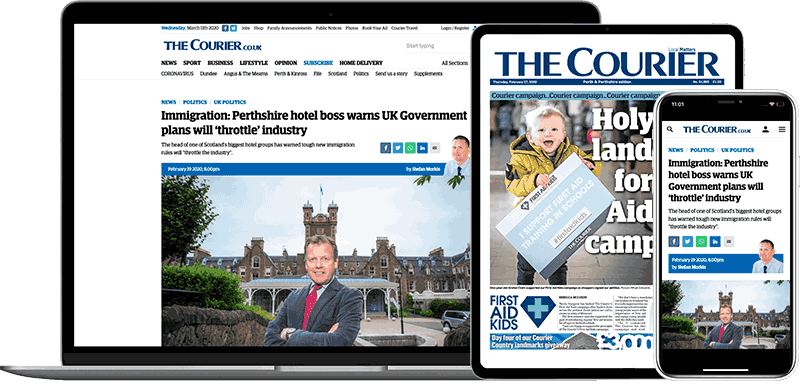 Help support quality local journalism … become a digital subscriber to The Courier
For as little as £5.99 a month you can access all of our content, including Premium articles.
Subscribe