'The best gift ever' – Watch moment Perth's Lily Douglas shares emotional news with gran on her 70th
Inspirational Perth schoolgirl Lily Douglas has given her grandmother the greatest gift for her 70th birthday.
The 11-year-old dancing queen, who has been battling an aggressive form of bone cancer for three years, handed her gran an oversized card at a family get-together in Perthshire.
In an emotionally-charged video clip that has left thousands of viewers in tears, Lily is overcome as she and her gran read the message inside: "For your birthday I wanted to give you the best gift ever.
"My scans are stable, my cancer is not growing!!!"
Lily went for a check at Perth Royal Infirmary last month, just days after she started secondary school. Doctors wanted to see if the latest round of chemotherapy was working to stop cancer in her lungs spreading.
Her mum Jane shared video of the announcement on Wednesday night, with the message: "I can now share the amazing news with you all… this was the best news ever."
Lily was diagnosed with stage four Ewing's Sarcoma, a very rare type of cancerous tumour, when she was just nine.
After months of treatment, including proton beam therapy in America, Lily was declared cancer free in September.
Perth youngster battling rare cancer is ready for secondary school
Just days later, the family shared the devastating news that the cancer had returned, more aggressive than ever and spreading to both lungs.
Speaking to The Courier days before the all-important scan, Jane said: "Lily has been quite ill this time round.
"Her temperature has been going up and down, she's losing hair and she seems to be more tired than usual. But this could be a good thing. It could show the chemo is doing its job, so we've got everything crossed."
She said of if the results of the scan didn't show improvement, Lily would have to spend more time in hospital.
Lily has always refused to let her illness slow her down and has kept dancing throughout, even after have a shoulder blade removed to get rid of a tumour.
Earlier this summer, she won a clutch of awards in Ireland, to add to the collection of trophies and shields at home.
She said one of the highlights of her holidays was meeting her music hero Lewis Capaldi.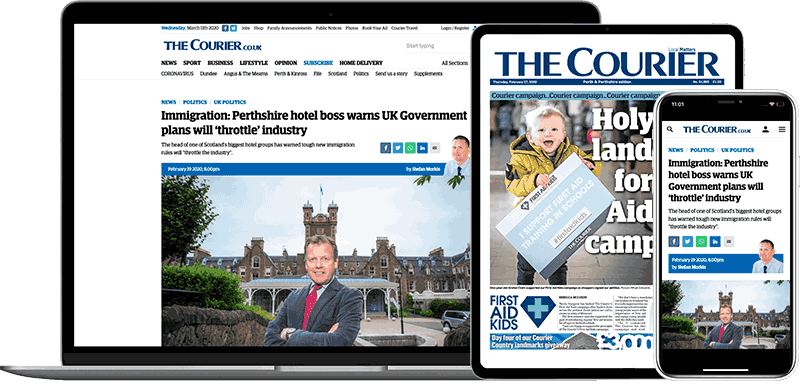 Help support quality local journalism … become a digital subscriber to The Courier
For as little as £5.99 a month you can access all of our content, including Premium articles.
Subscribe